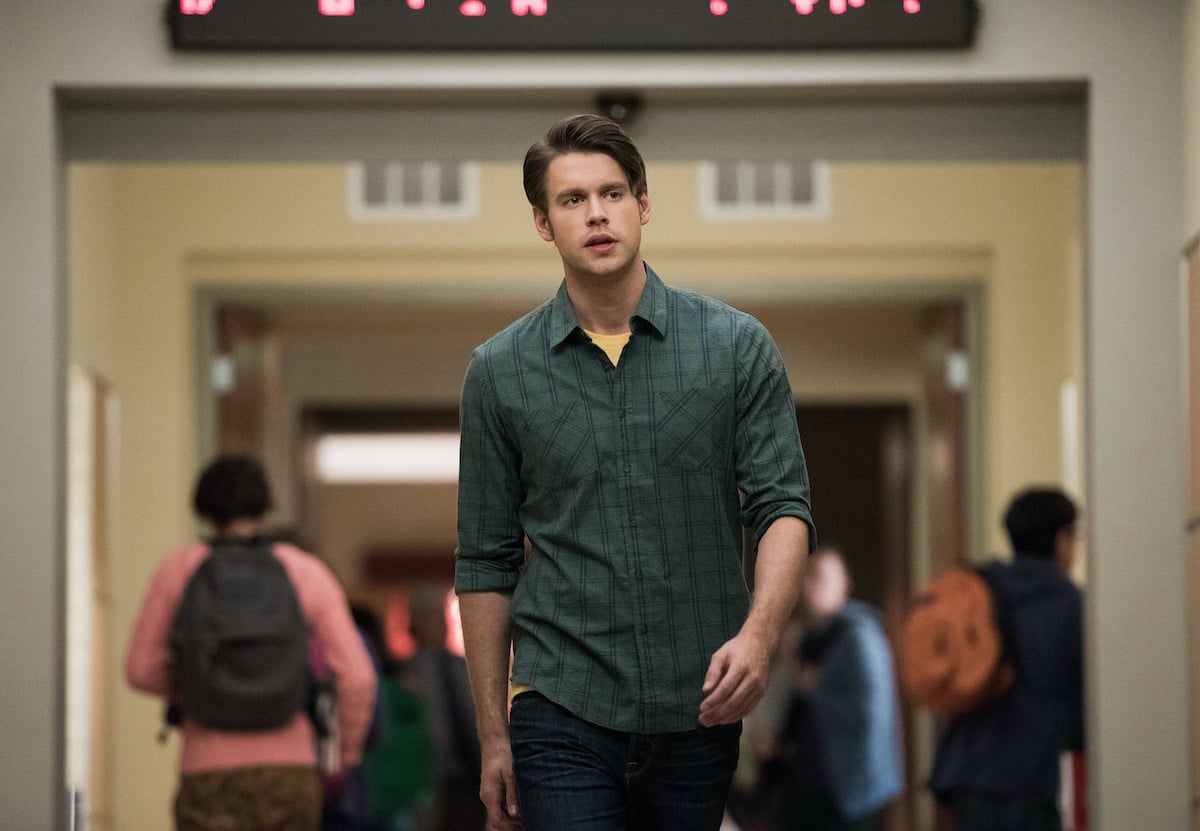 Glee ran from 2009 until 2015 and featured some of the most talented cast members. Many actors auditioned for the show but lost the parts to other actors. Chord Overstreet is well known for portraying Sam in the musical dramedy, but he ended up clashing with another actor on set who auditioned for the same role as him.
Overstreet joined the second season of Glee playing Sam Evans, an athlete and transfer student at William McKinley High School. The actor auditioned for the part using the Commodores' song "Easy" and "I Don't Want To Be" by Gavin DeGraw.
His character Sam is a football team member who joins the New Directions after Finn encourages him. Sam becomes an integral part of the group and forms connections with several members of New Directions, even going dating members Mercedes, Quinn, and Brittany.
Overstreet performed several covers of songs, but his most popular one was "Billionaire" by Bruno Mars and Travie McCoy. The cover was released as a single and charted at #28 in the United States, according to Lakeside Entertainment Group. In 2011, news broke that the actor would not return to the show due to a contract negotiations breakdown.
The star was supposed to be promoted to series regular, but his contract wasn't picked up, although he returned for the show's third season as an occasional guest star. In October 2011, Overstreet returned as a recurring character and was upgraded to a series regular for the fourth season the following year.
Overstreet's character Sam graduated in the fifth season and moved to New York City to pursue a modeling career. By the time the series wrapped up, Sam had returned to McKinley High and taken over from Mr. Schue as the new coach of the New Directions.
Chord Overstreet and Samuel Larsen didn't get along at first
Overstreet was among several other actors who were in the running to play Sam. Among those actors was Samuel Larsen, who later joined the show as a guest star. In an interview with Insider, Larsen revealed that he received a callback for the role of Sam, and Overstreet was among the five other actors who were also called back.
However, he felt he didn't "fit in" given his look, which consisted of long hair, an unbuttoned shirt, and several necklaces. While the loss of the role crushed him, Larsen said he knew he wasn't going to land it because he didn't fit the mold of a quarterback. The part ultimately went to Overstreet but caused some tension between him and the actor down the line.
The star said competing for the same role as Overstreet resulted in some "weirdness" between them once he joined the cast in season three as Joe Hart. "There was always this kind of weirdness of like, 'I almost got your job, now I'm here doing my own job,'" Larsen said.
The actor said they both thought the other had an ego which led to them constantly "clashing" on set. According to Larsen, they would teeter between being "the best of friends" or "not getting along" at all. However, they managed to get past their issues and "became very close."
What are Sam Larsen and Chord Overstreet up to?
After Glee ended, Larsen landed a part in After, a movie adaptation of Anna Todd's bestselling novel of the same name. He reprised his role for the 2020 sequel After We Collided. Overstreet, on the other hand, signed to Safehouse Records and began pursuing a career as a solo artist.
In 2016 he released his debut single, "Homeland." He has also appeared in several productions, from The Bold Type, The Acapulco, and Pickle and Peanut. In 2022, Overstreet appeared alongside Parent Trap star Lindsay Lohan in the Christmas film Falling for Christmas.