Who is Brenda Blethyn?
British actress Brenda Blethyn was born as Brenda Bottle under the zodiac sign Pisces in Ramsgate, Kent, England, on 20 February 1946. She has 87 acting credits, but is perhaps still known best for playing Mrs Bennet in the critically acclaimed 2005 romantic movie "Pride & Prejudice", which starred Matthew Macfadyen and Keira Knightley, was based on Jane Austen's eponymous book, and which Joe Wright directed. It follows Elizabeth Bennet who's fallen for wealthy Mr. Darcy, and the movie won 13 of its 72 award nominations, including four Oscar nominations, some of which for Best Achievement in Music Written for Motion Pictures, Best Achievement in Costume Design, and Best Achievement in Art Direction.
Brenda's also known for her career in theatre; she's a member of the Royal National Theatre and has appeared in numerous plays performed there, including "Benefactors", "Steaming" and "Mysteries".
Me aged about35 pic.twitter.com/tUwJVLmxje

— Brenda Blethyn (@BrendaBlethyn) April 17, 2020
Education and early life
Brenda was raised alongside her eight older siblings in Ramsgate, by their father William Charles Bottle who was in the Royal Field Artillery, and was a car mechanic, and mother Louisa Kathleen (nee Supple) who was a housewife and maid; William passed away aged 90 in 1984, and Louisa died aged 88 in 1992.
The family were poor and lived at Brenda's maternal grandmother's house; it was only after William and Louisa's eighth child was born that they married in 1944, and moved into a rented house.
Brenda was introduced to cinema by her parents, who took her to the movies at least once a week. She studied at a local high school in Ramsgate, and was passionate about a number of activities during her time there, as she enjoyed dancing, singing and practicing creative writing, but Brenda was still mostly into acting.
She matriculated in 1964, and then enrolled at technical college, graduating with a Bachelor's degree in 1968. Brenda then worked as a bookkeeper and stenographer, and it was only in the mid-1970s that she chose to pursue a career in the film industry, and enrolled at Guildford School of Acting.
Roles in TV series
Brenda's debut TV series role was playing Mary in the 1980 episode "The Imitation Game" of the comedy "Play for Today", and the same year saw her appear in an episode of the drama "BBC2 Playhouse", and the comedy "Can We Get on Now, Please?"
In 1983, she starred as Angela Foley in all seven episodes of the crime mystery mini-series "Death of an Expert Witness", which also starred Barry Foster and Roy Marsden, and follows detective superintendent Adam Dalgliesh who's been sent to investigate the death of forensic scientist Dr. Edwin Lorrimer. Some of Brenda's other notable performances in the '80s were in the comedies "Chance in a Million", "The Labours of Erica", and "Alas Smith & Jones".
From 1994 through 1996, Brenda starred as Miriam Dervish in all 22 episodes of the comedy "Outside Edge", which also starred Robert Daws and Timothy Spall, and follows the lives of two couples who are running a local cricket team; the series won four of its six award nominations. Brenda had no TV series roles in the remainder of the '90s.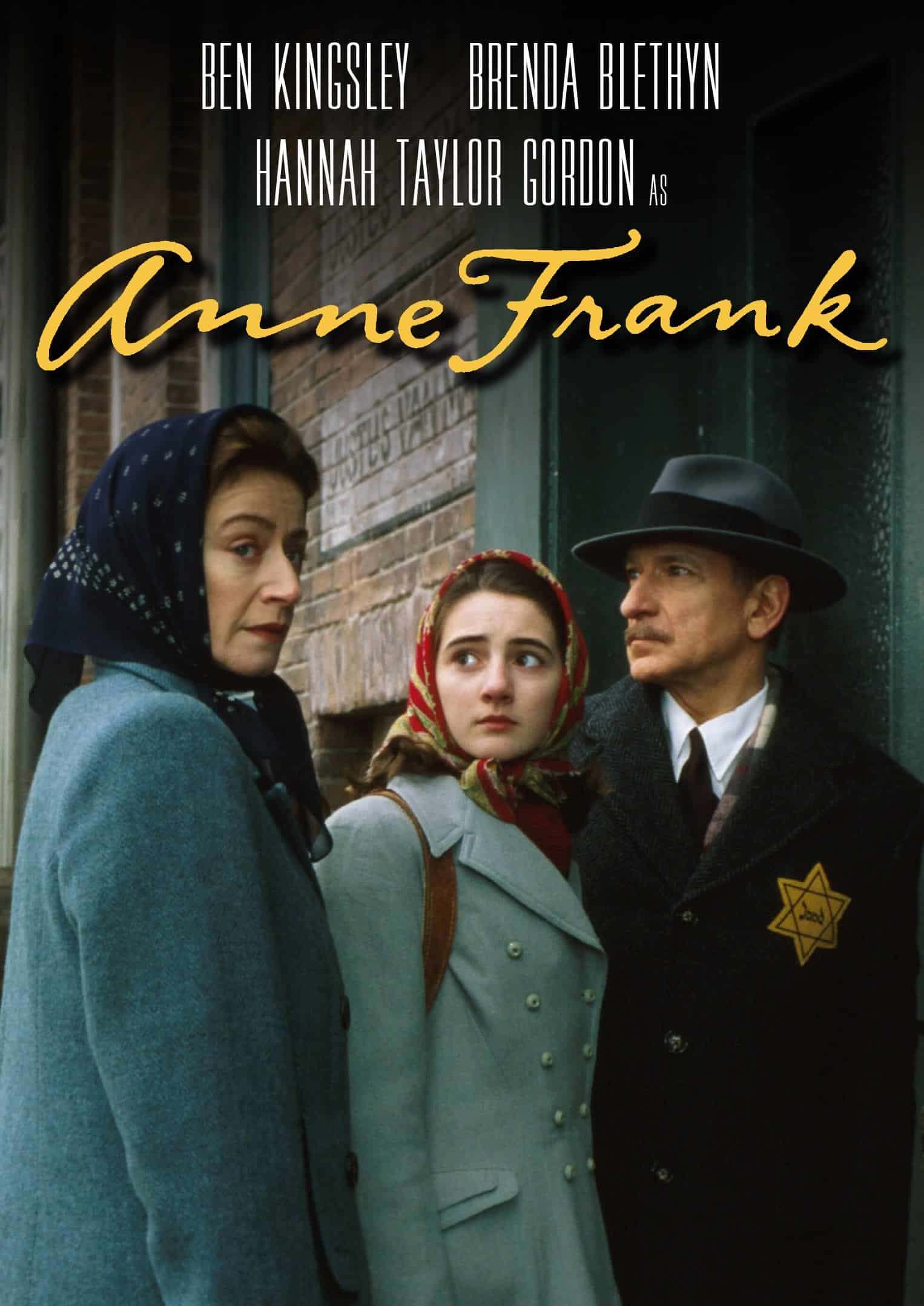 She next played one of the lead characters Auguste Rottgen-van Pels in both episodes of the 2001 biographical war drama "Anne Frank: The Whole Story", which also starred Ben Kingsley and Hannah Taylor Gordon, and follows the life of Jewish girl Anne Frank, who was killed after the Germans found her hiding during World War II; the mini-series won 15 of its 37 award nominations.
Brenda appeared in only a couple of other series in the 2000s, including the romantic historical mini-series "War and Peace", the crime mystery "Law & Order: Special Victims Unit" and the comedy "The New Adventures of Old Christine".
From 2013 through 2015, she voiced Ernestine Enormomonster in 11 episodes of the animated family adventure "Henry Hugglemonster", which starred Lara Jill Miller and Hynden Walch, and was created by Niamh Sharkey. It follows Hugglemonster Henry who's gone on an adventure with his family and friends – the series won two of its five award nominations.
Brenda's since appeared in only two TV series: she starred as Kate in all 12 episodes of the 2021 comedy "Kate & Koji", and as DCI Vera Stanhope in all 50 episodes of the crime mystery "Vera" since 2021.
Roles in movies
Brenda's debut film role was portraying Miss Grange in the 1980 comedy "Sheppey", and some of her following roles were in the 1980 comedy "Bedroom Farce", the 1980 drama "The Double Dealer" and the 1981 short drama "Say No to Strangers".
In 1982, she starred as Cordelia in the drama "King Lear", which also starred Michael Kitchen and John Shrapnel, and which Jonathan Miller directed; it follows the life of King Lear, based on William Shakespeare's play. Brenda's two most notable performances in the remainder of the '80s were in the 1987 biographical drama "Poor Little Rich Girl: The Barbara Hutton Story" and the 1990 adventure family comedy "The Witches".
The year 1996 saw her star as Cynthia in the hit comedy "Secrets & Lies", which also starred Phyllis Logan and Timothy Spall, and was written and directed by Mike Leigh. It follows a young black optometrist whose adoptive parents have just died, and who's now established contact with her biological mother; the film won 36 of its 83 award nominations, including five Oscar nominations, some of which for Best Picture, Best Director and Best Writing. Brenda could then have been seen appearing in the 1997 comedy "Remember Me?", the 1998 romantic comedy "Music from Another Room", and the 2000 crime comedy "Saving Grace".
What marked the 2000s for her was perhaps portraying Grace Turner in the 2007 romantic mystery "Atonement", which starred James McAvoy and Keira Knightley, and was directed by Joe Wright. It follows a 13 years old girl who's accused her older sister's boyfriend of a crime he hasn't committed, and the film won 52 of its 202 award nominations, including an Oscar win for Best Achievement in Music Written for Motion Pictures.
Some of Brenda's most recent film roles have been in the 2016 animated historical drama "Ethel & Ernest" (voice role), the 2020 short drama "Strawberry Fields Forever", and the 2021 animated biographical drama "Charlotte" (voice role).
Other credits
Brenda wrote the 2007 comedy movie "Introducing the Dwights".
She sang the song "Greensleeves" in the 2005 movie "Pride & Prejudice", the song "Nutbush City Limits" in the 2007 movie "Introducing the Dwights", and three songs in the 2009 movie "Tigger & Pooh and a Musical Too".
Some of Brenda's recent talk-show appearances have been in "Loose Women", "This Morning" and "Lorraine".
Awards and nominations
Brenda's won 21 of her 62 award nominations. Some of her wins include a 1997 BAFTA Film Award for Best Performance by an Actress in a Leading Role, for "Secrets & Lies", a 2001 Online Film & Television Association Award for Best Supporting Actress in a Miniseries, for "Anne Frank: The Whole Story", and a 2017 Royal Television Society Award for Performance of the Year, for "Vera".
Brenda was also nominated for a 1997 Oscar for Best Actress in a Leading Role and a 1999 Oscar for Best Actress in a Supporting Role, for "Secrets & Lies" and "Little Voice", respectively.
Love life and marriages
Brenda's married twice. Her first husband was British graphic designer Alan James Blethyn, whom she met while working for British Rail in 1964; the two exchanged vows on 8 January 1966 and divorced in 1973, but Brenda chose to keep his surname as her professional name.
She began dating British art director, screenwriter and editor Michael Mayhew in 1975, and they married in June 2010. Michael has 12 writing and 27 editing credits, and is perhaps known best for having edited the 1999 action crime comedy movie "The Item", which was nominated for three awards.
There are no other men whom Brenda's perhaps been with, that we know about; she's married to her second husband Michael Mayhew as of August 2023, and doesn't have children.
Interesting facts and hobbies
In 2003, Brenda was appointed an Officer of the Order of the British Empire for services to the entertainment industry.
She and Michael Mayhew were engaged for nearly 35 years prior to exchanging vows.
Brenda was born with an extra finger.
She competed in the 2002 London Marathon, but didn't finish.
Brenda's today the honorary president of the Thanet Male Voice Choir.
Nearly 5,000 people are following her Instagram account, but she's posted only four pictures onto the network; three of these feature her pet dog.
Brenda's donated a large but undisclosed amount of money to various charity organizations since the launch of her career; she's mostly into helping children and abandoned animals.
One of her favorite actresses is Carey Mulligan, and some of her favorite movies include "Drive", "An Education" and "Inside Llewyn Davis".
Appearance and net worth
Brenda's age is 77. She has brown hair and eyes, weighs around 130lbs (60kgs) and is 5ft 2ins (1.57m) tall.
Brenda's net worth's been estimated at over $5 million, as of August 2023.