Rising interest rates could see 100,000 more Australians joining the dole queue, a top social services figure says.
Australian Council of Social Service acting CEO Edwina MacDonald said the current economic situation was "terrifying".
"We are just so concerned about what it will mean for unemployment as employers seek to save costs," she told Today.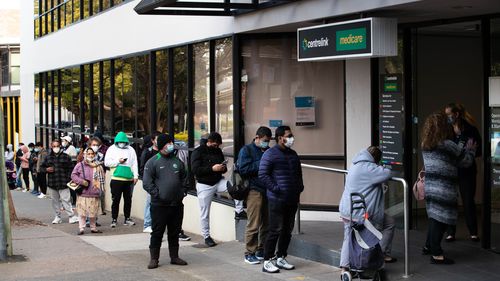 "And for rents as landlords pass on the costs as well."
She said if rates continued to rise at the current pace another 100,000 people could join the unemployment queue in the next year or two.
And that would only make it harder for people to get off unemployment and find work.
"And for the people on low incomes, there is just no buffer," she said.
"So it's not about not going to a restaurant or cutting back on takeaway. People are already skipping meals. They 're already not buying essential medicines.
"They're turning off the heating and we are just really concerned about how much worse this will be getting."
MacDonald said there were other ways to support people while curbing soaring inflation.
"We can look at lowering gas prices, capping rent increases – these are two of the most pressing expenses that people are feeling at the moment," she said.
"And we can also look at what are we doing to invest in more social and affordable housing so people can access somewhere to live, a home, that they can afford.
"And how do we look at growing incomes and supporting jobs recovery? How do we lift income, including these atrociously low income support payments? And how do we support people looking for paid, secure work and for more hours to be able to get it?"