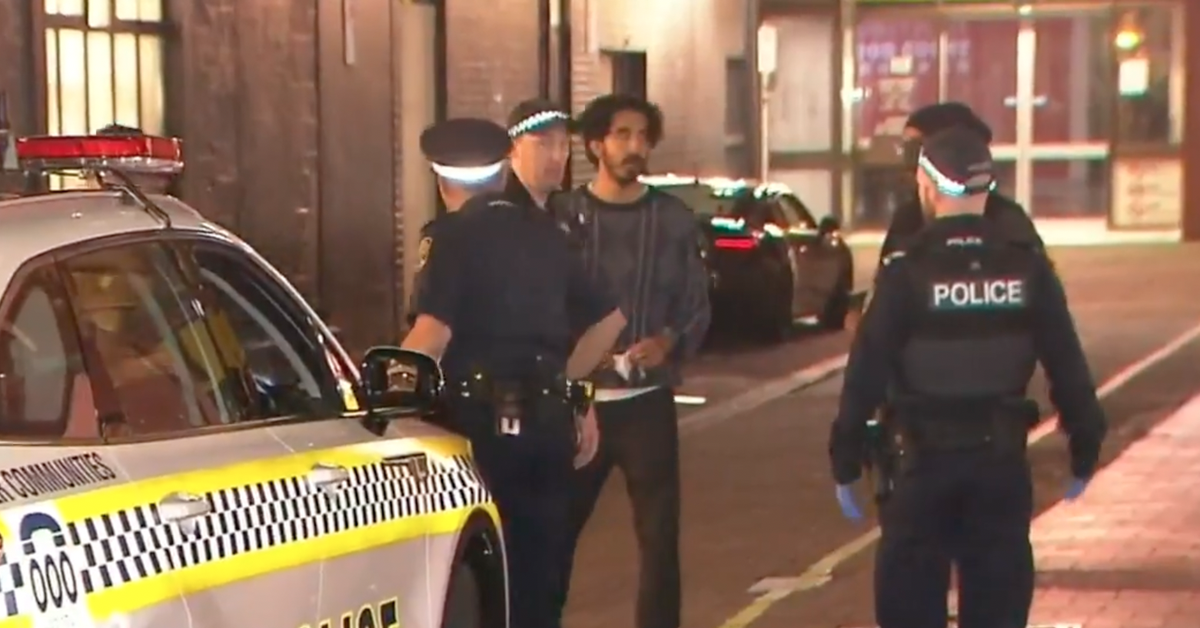 The Slumdog Millionaire lead was among those who stepped in to try to break up a fight on Gouger Street, just before 9pm on Monday.
A man and woman had been fighting in the street before the fight spilled into a convenience store.
A witness intervened, but the man was allegedly stabbed in the chest.
The 32-year-old Glengowrie man is in hospital but his injuries are not life-threatening.
A 34-year-old Park Holme woman faced court on Tuesday, charged with aggravated assault.
Patel's agents at Curtis Brown declined to comment and the WME office in California had also yet to open to provide comment.