Five people have been rescued after a pod of orcas, also known as killer whales, attacked a boat off the coast of
Portugal
.
The July 31 attack caused the sailboat to sink off Sines, about 11 kilometres from the coast, a statement from the Portuguese Navy said.
The passengers were forced to deploy a life raft as the vessel took on water.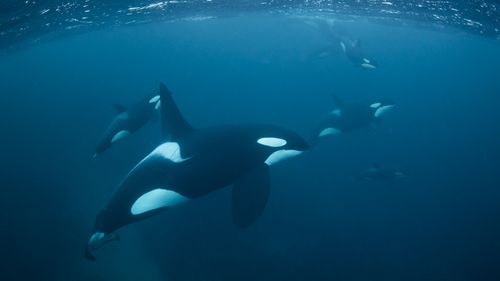 Rescue came in the form of a nearby fishing vessel, the "Festas André", who worked in conjunction with the navy.
"The Navy, through the Maritime Search and Rescue Coordination Center (MRCC) in Lisbon, in conjunction with the Captain of the Port of Sines, coordinated, this morning, the rescue of five crew members who were on the life raft of their sailboat after it sunk following an interaction with orcas 11 kilometres off the coast," a statement said.
"The fishing vessel 'Festas André' was immediately engaged, which carried out the rescue of the five people on board, and a vessel from the Sines Lifeguard Station that accompanied the fishing vessel to the port of Sines, where it docked safely at 2:43."
It's not clear how many animals were involved in the incident.
The attacks are said to have begun in July 2020.
Alfredo López, a biology professor at the Coordinator for the Study of Marine Mammals previously said the animals were taking "precautionary" steps to protect themselves.
"It's not revenge. They're just acting out as a precautionary measure," he told Spanish newspaper
El Pais
,
adding the attacks did not appear meditated.
The recent attack comes after world-first vision was released.
In the drone footage, a pod of orcas were shown killing a great white shark off the coast of South Africa, with one tearing out the liver.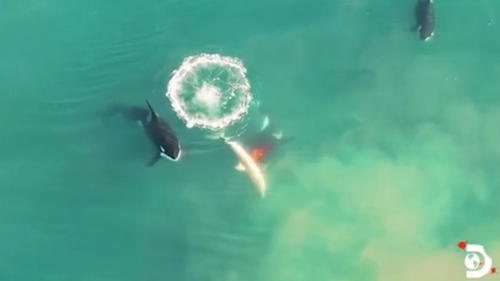 Contrary to their name, killer whales are actually the largest member of the dolphin family.
They are considered the apex predator of the ocean.