One week after a 46-year-old mother was last seen alive, her ex-husband posted on Facebook pleading for her safe return. Now, several months after the couple divorced, 50-year-old Ceaser Lewis Curtis is under arrest and charged with murdering Marcia Curtis.
Records reviewed by Law&Crime show that the suspect was booked into Delaware County Jail on the afternoon of Sept. 15, last Friday, one day after the victim's remains were discovered. Marcia Curtis was found dead outside of an abandoned mobile home nearly two full weeks after she was last seen on Sept. 1 leaving work in Portland.
Before the discovery of his ex-wife's remains, Ceaser Curtis participated in search efforts by sharing at least two posts about the then-missing person case.
"If any of my friends on my Facebook Has seen or heard from my ex wife her name is marcia curtis she is missing since Friday 9/1/23 please contact the police she was last seen wearing fcc uniform blue and white we all r worried about her so please let someone know if u have seen her thank you," Ceaser Curtis wrote on the afternoon of Sept. 9, also sharing photos.
More Law&Crime coverage: 'Bum' unfriended murdered mom on Facebook weeks after her body was found 'covered in maggots' at vacant home, affidavit says
The suspect on Sept. 6 also shared a Facebook post that Marcia Curtis' daughter wrote about her mom's sudden disappearance.
"I've been dreading this post hoping it's all a bad dream, unfortunately it's not a dream but my reality … My Mom Is Missing," Brittney Ratfliff wrote. "She has been missing Since September 1st (Last Friday) she was last seen with her work uniform on (white uniform with FCC logo on it). She works in Portland .. if you have seen her, ran across her, or even may know where she may be. Please reach out!"
At the time of her death, Marcia Curtis was working at a manufacturing company in Indiana called FCC.
"At F.C.C., we have spent over 70 years perfecting our knowledge of 'the clutch,' making us one of the foremost experts in this field," the company says.
Additional posts from Aug. 26 and 27, days before the missing person case, showed that Ceaser Curtis posted an angry message claiming Marcia Curtis had slept with another man. The suspect also shared at least two posts referencing his lack of trust in his ex-wife.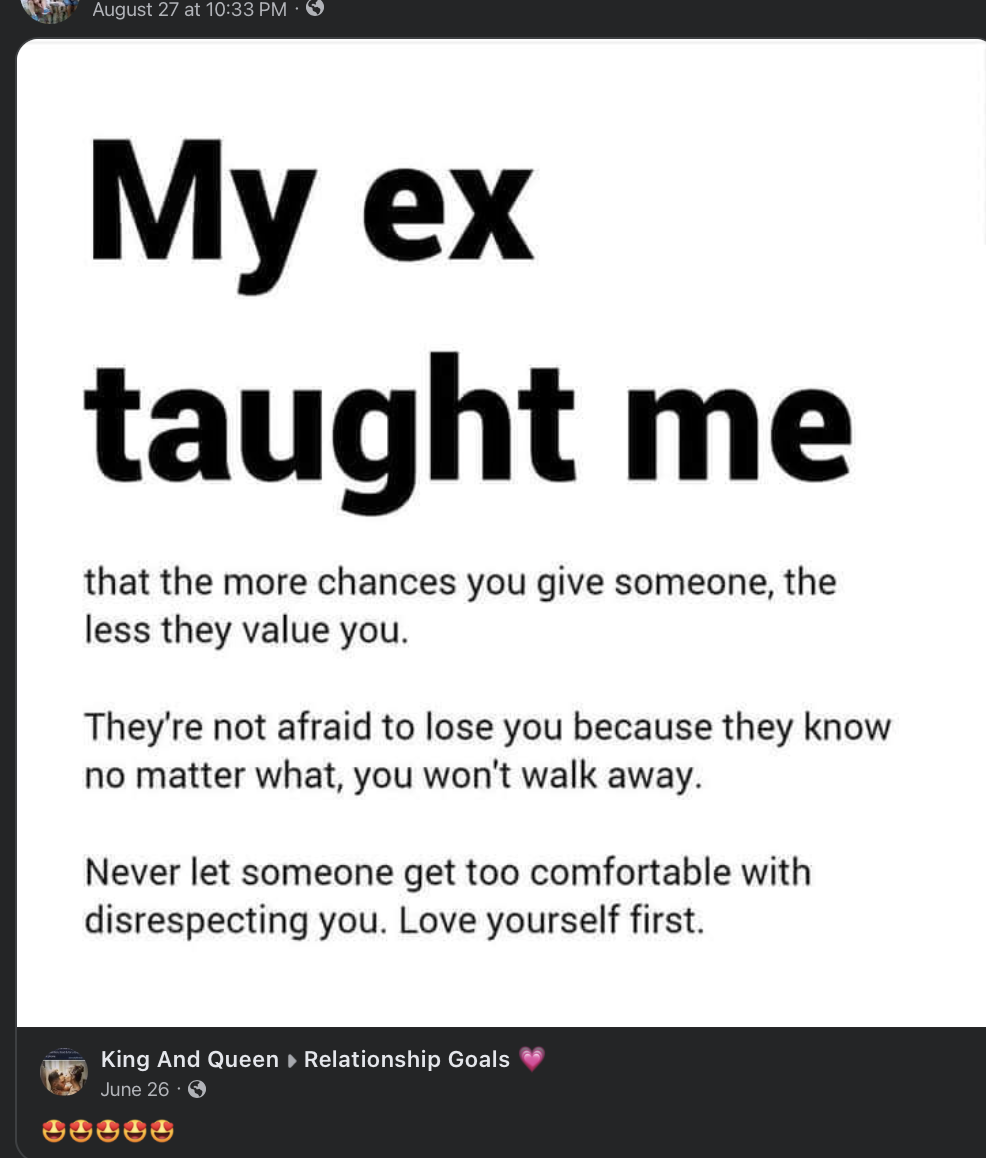 "Never let someone get too comfortable with disrespecting you," said one of the posts, in part.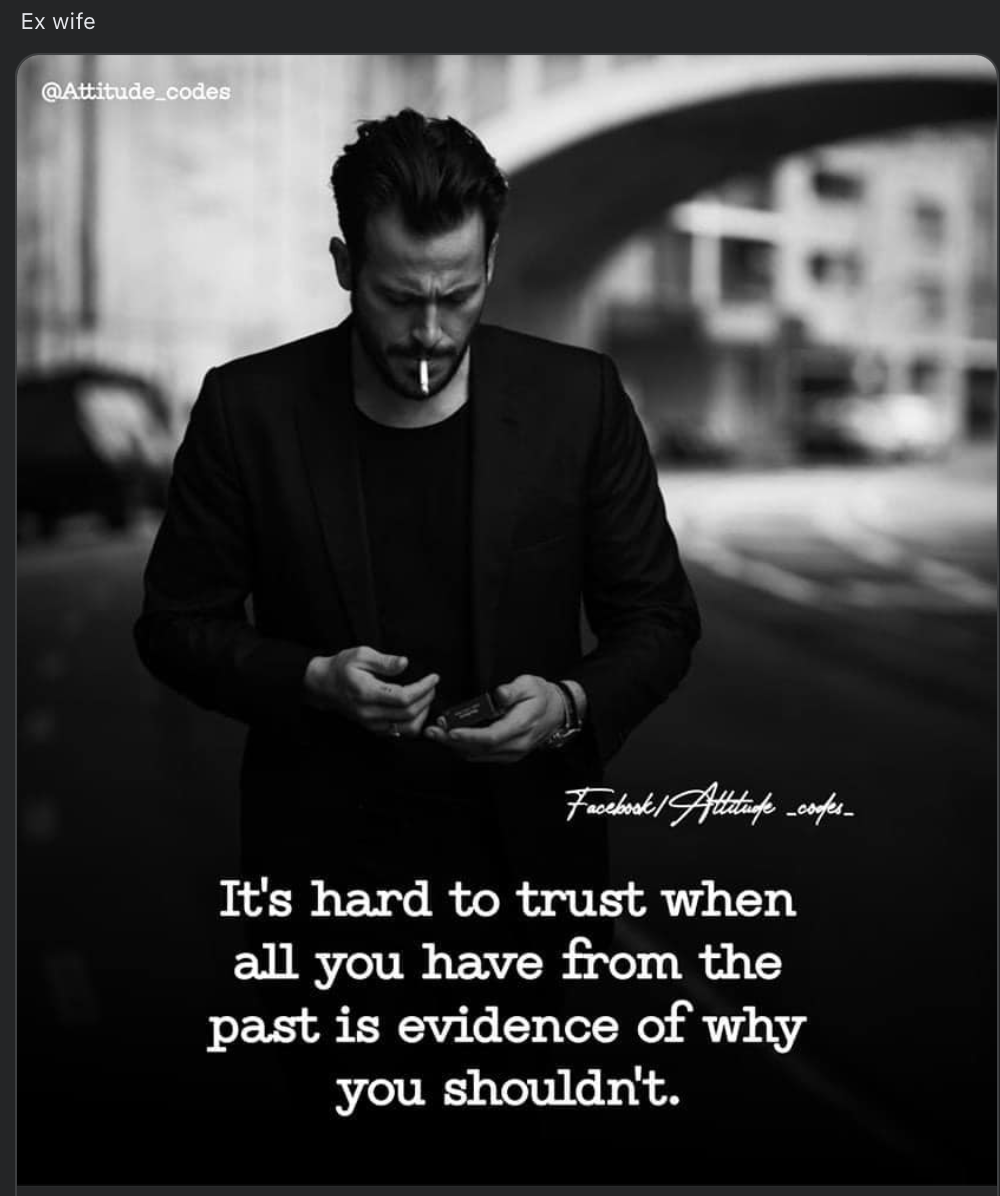 According to the Muncie Star Press, the suspect allegedly admitted to investigators that he picked Marcia Curtis up from work the day she was last seen. He allegedly claimed that they argued during the ride and he let her out of the vehicle, never seeing or hearing from her since.
But authorities now allege that Ceaser Curtis made key admissions to a witness about the victim's death.
The Muncie Star Press reported that Ceaser Curtis admitted to a "close friend" that he "did it" —  "it" being beating Marcia Curtis "with a baseball bat and [leaving] her there."
Court records show that the Curtis' divorce was finalized on March 28 and that in the ensuing weeks the suspect was hit with a misdemeanor charge for invasion of privacy in violation of a protective order. That matter is pending, and a pretrial conference is scheduled for the afternoon of Sept. 26.
Though the case was brought in June, the incident dates back to April 6, court records indicate.
Marcia Curtis reportedly told Muncie cops in the April case that her ex was texting and calling her, and that her car's windows had been shot out. Authorities alleged that after the divorce Ceaser Curtis also solicited a woman to kill Marcia Curtis with a lead pipe.
When that didn't come to pass, he allegedly carried out the murder himself with a bat.
Ceasar Curtis remains held without bond, jail records show.
Have a tip we should know? [email protected]