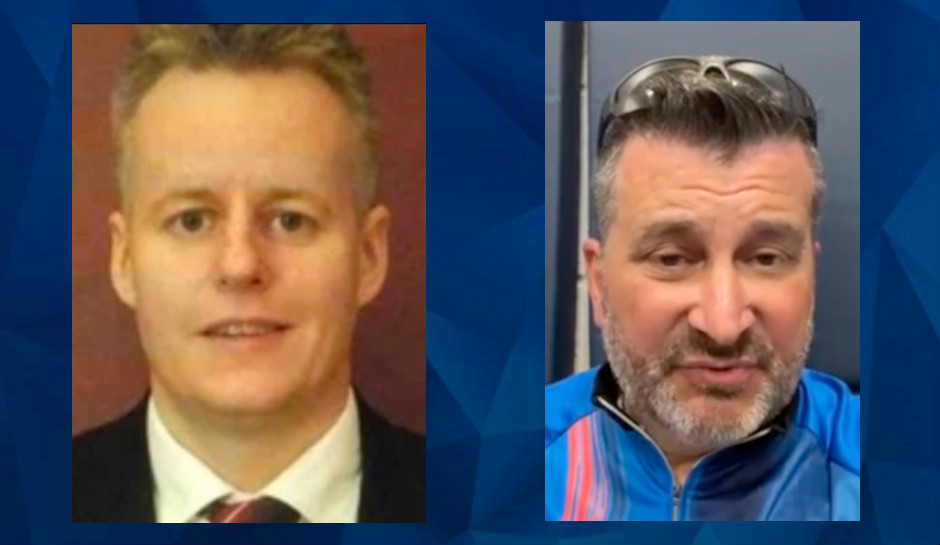 A 42-year-old woman has been charged with the deaths of two Make-A-Wish Michigan bike tour riders on Saturday.
Mandy Marie Benn faces two counts of operating while intoxicated causing death, operating a vehicle under the influence of a controlled substance, and a second offense notice of operating while intoxicated. She is being held on a cash bond of $1 million, the Lansing State Journal reported.
According to investigators, Benn was traveling northbound behind a UPS truck that began slowing down to stop. She moved into the southbound lane to pass the truck and directly into the path of a group of bicyclists riding in the charity's "Wish-A-Mile" event, a three-day annual endurance ride.
Michael Salhaney, 57, and Edward Erickson, 48, were killed. Three more men were taken to nearby hospitals. Two of those were treated and released, and the third is still hospitalized in serious but stable condition.
Both Salhaney and Erickson were regular riders of the Make-A-Wish event. For Erickson, it was his ninth year.
"A wish shifts the focus from hospital stays, treatments and surgeries," he wrote on his participant page. "It opens up a world of possibilities — where the exciting anticipation of a wish-come-true helps wish kids believe in better days ahead.
"A wish replaces fear with confidence, sadness with joy and anxiety with hope. And hope is essential for these courageous children, now more than ever."
Salhaney posted a Facebook Live about two hours before the crash. He talked about the difficulties of the three day bike trek, about wondering if he could make it to the end.
"But then you look down at your wrist and you see this wristband," Salhaney said, showing the camera the name "Thomas" on it. Thomas was Salhaney's "wish hero," the child he was riding for during the tour.
Salhaney and Erickson were riding with the same team; Salhaney was the captain.
Investigators say Benn didn't see the bike riders until the collision.
The third day of the Wish-A-Mile tour was cancelled on Sunday after Saturday's tragic crash, CrimeOnline reported.
For the latest true crime and justice news, subscribe to the 'Crime Stories with Nancy Grace' podcast.
[Featured image: Edward Erickson, left, and Michael Salhaney/Facebook]