An online personality who amassed a large following for his "To Catch a Predator"-style content was killed in Michigan after he accused one teen of being a sexual predator and then was shot by another teen who was at the confrontation.
Robert Wayne Lee, 40, who was known to his more than 50,000 Instagram followers as "Boopac Shakur," died Friday after confronting an 18-year-old male following his undercover extrajudicial investigation, according to a statement by the Oakland County Sheriff's Office.
According to the statement, Lee, using a method he's employed in other confrontations posted on social media, confronted the 18-year-old, who was accompanied by a 17-year-old, at a Pontiac restaurant.
The encounter "rapidly escalated" when the 17-year-old pulled out a pistol and fired several shots at Lee before fleeing, authorities said.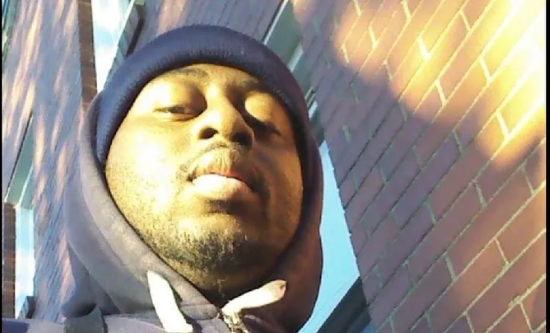 Lee was taken to a hospital, where died from his injuries, according to authorities.
Both teens were arrested the following day, and their cases have since been turned over to the Oakland County prosecuting attorney's office.
In statement to HuffPost on Monday, a spokesperson for the prosecutor's office said the teens' cases are currently being reviewed for consideration of homicide charges.
Lee's online pursuits have led to the arrest of multiple suspects in sexual predator cases, including Jared Frederick Salisbury, an Oakland County sheriff's deputy who was charged with attempting to solicit a girl he believed was 15 years old — but who turned out to be Lee undercover. Salisbury was fired from the sheriff's office, and his case has not yet gone to trial.
Read Related Also: Chris Brown is sued by producer for allegedly beating him up in club
In an interview with The Oakland Press in January, Lee described himself as a "concerned citizen."
"There's a lot of kids out here, and a lot of pedophiles," Lee told the news outlet. "They could be people sitting next to you. I want to uncover as many as I can."
Lee told The Oakland Press he had faced several difficult encounters, including one person who tried to hit him and another who pulled out pepper spray.
"There are people on my Instagram account who say they'll be following me home, that they know what I look like and where I live and will kill me if I don't take the video down in six hours. It never happens," he said.
Oakland County Sheriff Michael Bouchard cautioned against private citizens taking investigations into their own hands.
"While we certainly understand his desire to hold child predators accountable, many times well intentioned individuals who engaged in this don't know the standard of evidence required for convictions and often underestimate the potential for violence," Bouchard said in the statement. "When we have arrested predators in such circumstances, they have rammed police cars and exhibited other violent behavior in attempts to escape."
People in his community and others who followed him online described him as a hero. They showed their support on a fundraising page created after his death. Money was set to go toward funeral expenses and his daughter's future.
"He leaves behind a legacy of bravery and service that has forever impacted our lives," organizers wrote.
!function(f,b,e,v,n,t,s){if(f.fbq)return;n=f.fbq=function(){n.callMethod?
n.callMethod.apply(n,arguments):n.queue.push(arguments)};if(!f._fbq)f._fbq=n;
n.push=n;n.loaded=!0;n.version='2.0′;n.queue=[];t=b.createElement(e);t.async=!0;
t.src=v;s=b.getElementsByTagName(e)[0];
s.parentNode.insertBefore(t,s)}(window,document,'script','
fbq('init', '1621685564716533');
fbq('track', "PageView");
var _fbPartnerID = null;
if (_fbPartnerID !== null) {
fbq('init', _fbPartnerID + ");
fbq('track', "PageView");
}