The lawyers for Adam Montgomery filed two different motions in New Hampshire this week to suppress information his client gave to police on two different occasions.
As CrimeOnline previously reported, Adam Montgomery, the father of missing 8-year-old New Hampshire girl, Harmony Montgomery, was charged with assault in January in connection with a 2019 incident, when he allegedly struck his daughter. At the time, he had physical custody of Harmony, who hasn't been seen since 2019.
Montgomery's defense team previously asked state prosecutors to provide police body cams as evidence in the case. They are now asking the court to "suppress statements" that Adam made during police interviews, according to Mass Live.
The request comes after the defense said that officers who interviewed Montgomery didn't read him his Miranda Rights and "failed to uphold his client's right to silence."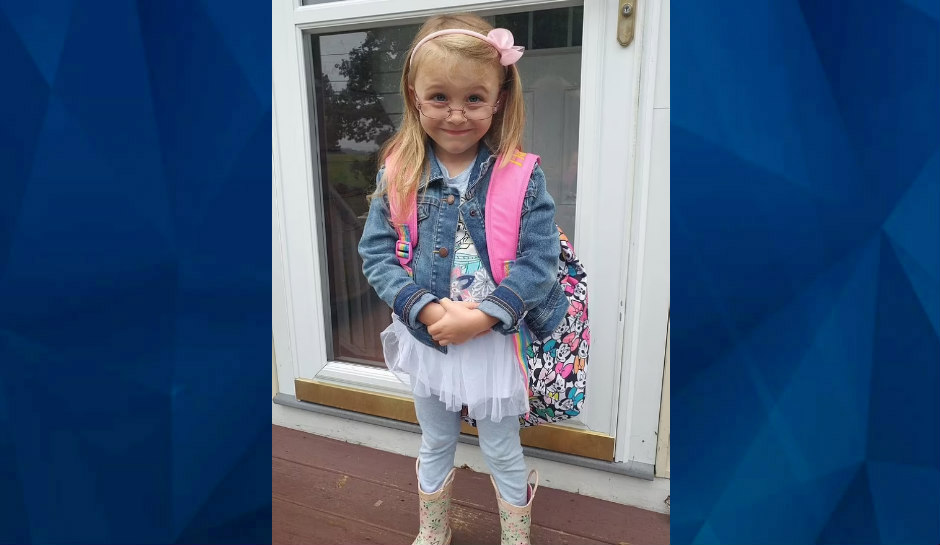 Court documents released earlier this year indicate that police received a call from Harmony's biological mother, Crystal Sorey, on November 18, 2021, who claimed her daughter was missing. Sorey told police that Adam had physical custody of the girl and she couldn't get in touch with him.
Sorey added that she lost custody of Harmony in 2018 due to drug issues. Adam Montgomery, according to Sorey, blocked her calls and blocked her from social media, and didn't allow her to speak to Harmony after Easter 2019.
New Hampshire police reached out to the New Hampshire Department of Children's Services to locate Adam, but by December 27, 2021, the agency couldn't find him. Police began searching for Adam Montgomery when they learned that Harmony "had not been physically seen since October/November 2019."
On December 31, 2021, police located Adam Montgomery sleeping in a car in New Hampshire with his current girlfriend. The girlfriend told police that Adam never once talked about Harmony.
Adam reportedly told police that Harmony's mother came to "pick her up in Manchester, NH around Thanksgiving 2019." Adam claimed he hadn't seen his daughter since.
Police said Adam Montgomery's statements were inconsistent and secretive, with the suspect telling them things such as, "I have nothing to say" and, "If I'm not under arrest, I'm leaving."
He was subsequently arrested and charged with assault for the 2019 incident. Earlier this month, he was charged with 8 firearm-related charges.
No one has been charged with Harmony's disappearance.
Check back for updates.
For the latest true crime and justice news, subscribe to the 'Crime Stories with Nancy Grace' podcast.
[Feature Photo: Harmony and Adam Montgomery/NHPD]