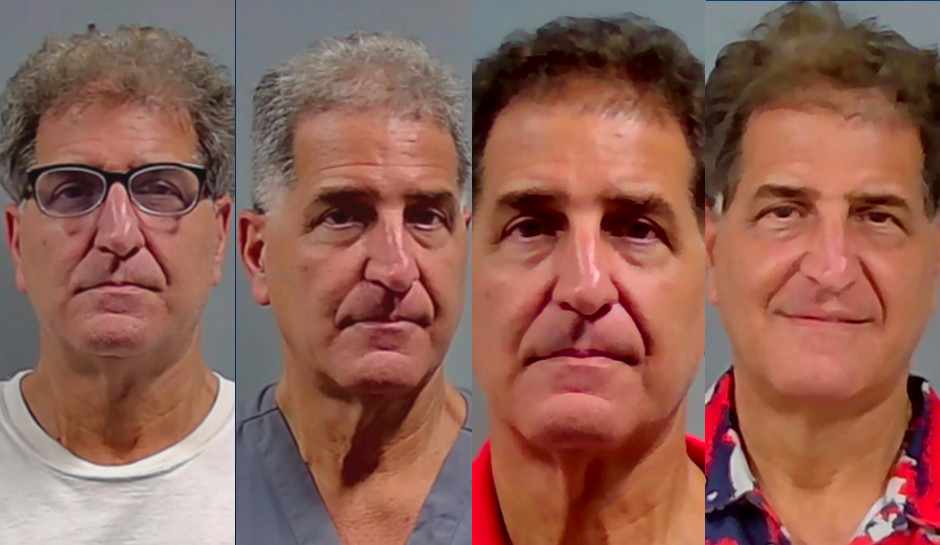 A Florida dentist was arrested last week for the fourth time to face charges that he inappropriately touched female patients.
Charles Stamitoles, 65, has been allowed to continue his Pensacola practice but was ordered after his last arrest in June to see only male patients, WEAR reports.
The latest arrest, on Friday, charges Stamitoles with misdemeanor battery for allegedly kissing a woman on the forehead, grabbing her breasts, and trying to guide her hand to his groin.
The woman said she saw the dentist from August 2020 to March 2022 and had extensive dental work done. She told investigators that she didn't initially report him because she was paying him $2,000 per month for her treatment.
Stamitoles was released on a $25,000 bond soon after his arrest and ordered back to court on the charge on August 18.
WEAR reported that 17 battery reports against Stamitoles have been filed since May, when he was first arrested for another misdemeanor battery charge. He was released on a $5,000 bond after that arrest, on May 27.
On June 2, he was arrested on two more misdemeanor battery charges and released on a $40,000 bond. And then, on June 17, he was arrest on a felony battery charge for allegedly inappropriately touching a 74-year-old woman. He was released on a $20,000 bond in that case, but it was after that arrest that the Florida Department of Health issued a 13-page order telling him to stop treating female patients.
The June 23 order detailed disciplinary actions taken against Stamitoles since 1990 and accusations of sexual misconduct since 2003, including at least one in which the plaintiff was awarded damages. The order also reported on an order of protection against stalking issued against Stamitoles in June.
While the Department of Health found that Stamitoles "lacks the good moral character and judgment necessary to practice dentistry" and that "his long history of escalating behavior … constitutes and immediate danger to the health, safety, and welfare of the citizens of the state of Florida," the agency allowed him to keep his license but restricted his practice to male patients.
For the latest true crime and justice news, subscribe to the 'Crime Stories with Nancy Grace' podcast.
[Featured image: Charles Stamitoles' four arrests/Escambia County Sheriff's Office]