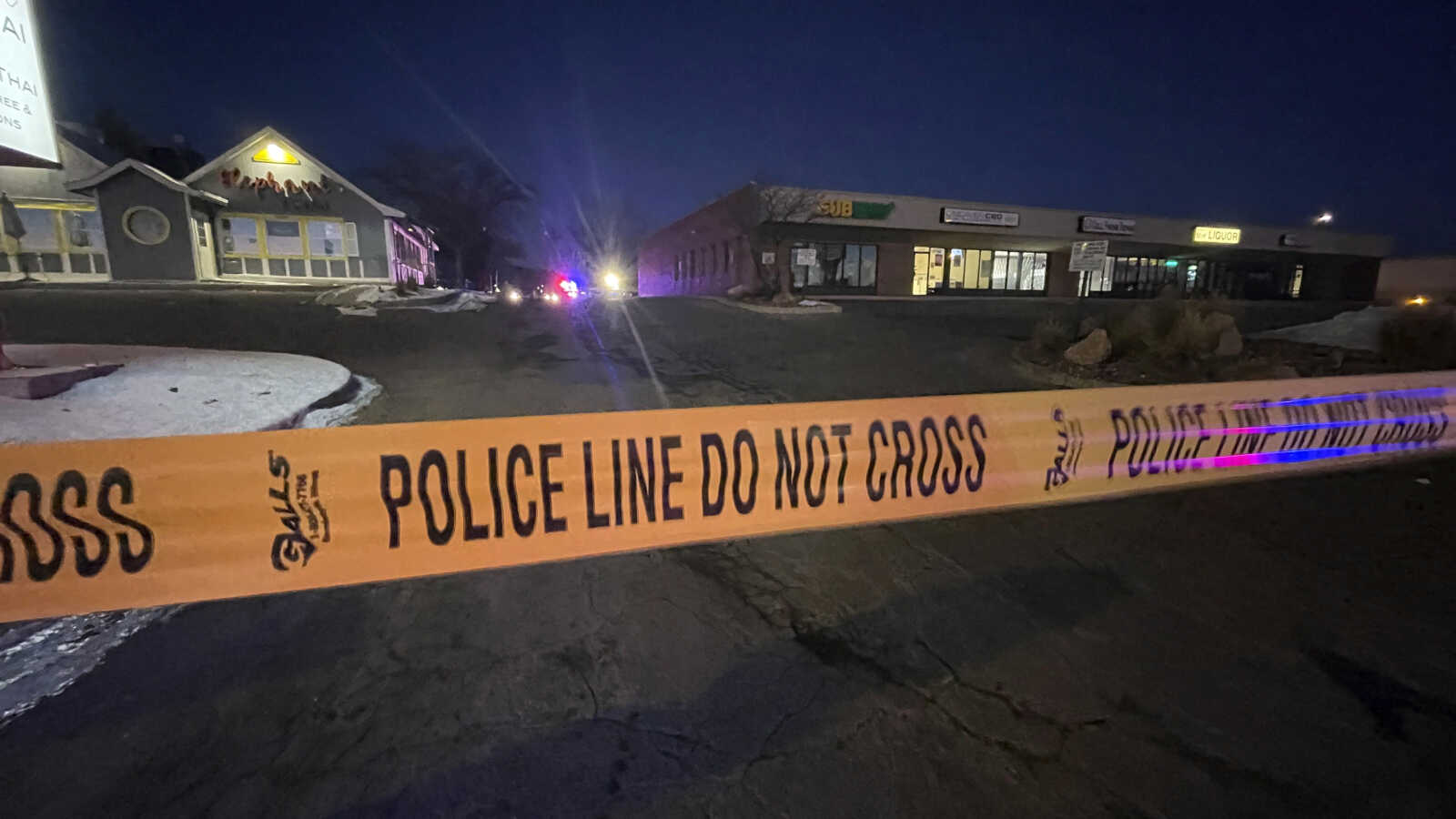 Five people are dead and 18 others were injured after a gunman opened fire overnight at a Colorado nightclub, KRDO reports.
Authorities in Colorado Springs started receiving multiple 911 calls around 11:57 p.m. reporting an active shooter at Club Q, a LGBTQ nightclub.
Officers and medics were dispatched immediately, Colorado Springs Police Lt. Pamela Castro told reporters around 3 a.m. local time.
Motive for the shooting, including whether it is a hate crime, is still under investigation, Castro said. A drag show and dance party had been scheduled at the club on Saturday evening, according to the club's Facebook page.
Officers took a 22-year-old male suspect, Anderson Lee Aldrich, into custody at the club, according to the Gazette newspaper.
"At least two heroic people confronted and stopped the suspect," Police Chief Adrian Vasquez said Sunday morning.
Local reports described a large police presence at the nightclub, located at 3430 North Academy Boulevard. The FBI is assisting local law enforcement on the scene, KKTV reports.
Read Related Also: Ex-Boyfriend, 2 Others Charged in Dying of 16-12 months-Outdated Texas Lady
Colorado Springs Fire Capt. Mike Smaldino said 24 firefighters and 11 ambulances responded to the club, where medics worked to quickly treat and transport victims to local hospitals. Some ambulances carried multiple victims, Smaldino told reporters.
"We triage and so we find out who are the worst, who can wait a little bit longer, who can we double or triple up on some of those ambulances. So in some cases we did have a couple of ambulances that took three patients and other ambulances that were only able to take one," Smaldino said, according to KRDO.
Club Q posted a statement to social media on Sunday morning, writing: "Club Q is devastated by the senseless attack on our community. Our prays and thoughts are with all the victims and their families and friends. We thank the quick reactions of heroic customers that subdued the gunman and ended this hate attack."
Local hospitals are working to notify victims' families.
Investigators are asking that anyone with information about the shooting or who may have recorded video from the scene to contact the Colorado Springs Police Department at 719-444-7000.
Another press conference is scheduled for 8 a.m. Mountain Time Sunday.
Featured Image: AP Photo/Thomas Peipert