The sparring partner to Conor McGregor, Dillon Danis, and KSI had been going back and forth on social media, provoking each other and wishing for a fight. Finally, after a long run of call-outs, the two are pitted against each other in a pay-per-view bout.
ADVERTISEMENT
Article continues below this ad
Although the fight is scheduled for January 2023, netizens have started disclosing their views. Surprisingly, fans decided to support the YouTuber instead of the MMA fighter.
ADVERTISEMENT
Article continues below this ad
Fans react to KSI vs. Dillon Danis matchup
DAZN announced that KSI and Dillon Danis are set to step against each other inside a boxing pay-per-view bout on January 14, 2023, in London. The two were spotted at the YouTubers Misfits Series 3 weigh-ins. MMA Junkie posted the news on their Instagram. However, fans were not happy with the match-up.
DIVE DEEPER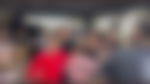 Here's what fans had to say:
Dillon finally agreed to a fight after that devastating injury he suffered 4 years ago.

Why am I rooting for the YouTuber

What a fight!! OMG 😲 the double champ KSI vs the Bellator star D*ldo Danis

Never thought I'd say this….but I want the YouTuber to win.

The only time I want KSI to win!

KSI please do the fans a favour and knock him out

No way Danis actually shows up on fight night

Dillion Dani's can't box for sh*t I'm putting my money on ksi

I think this is a joke, but I will say that this is the only time in the world that I truly hope ksi beats Dannises a*s gets beat

Dillion going to pull out

Dillon danny about to be canceled after he gets bodiced

Dillon is so nonexistent in combat sports that im actually excited to see him fight just out of curiousity
Conor McGregor's teammate got in a brawl at YouTubers Misfit Series 3 weigh-ins
Recently, during the events of YouTubers Misfits, promoted by KSI, Danis showed up and approached KSI. Although the conversation began with a hospitable tone, things went awry when Conor McGregor's sparring partner softly punched KSI with his left. He said, "Do it right now", before all hell broke loose.
ADVERTISEMENT
Article continues below this ad
Immediately, the two were separated and Danis walked out. Surprisingly, the former Bellator fighter, Anthony Taylor, lay in wait for Danis. Taylor seemingly swung a right hand at Danis as an act of avenging KSI. Although the heat died down pretty quickly, the news blasted through the internet.
ADVERTISEMENT
Article continues below this ad
Watch This Story: Everyone Jake Paul Trashed in His Dana White Diss Track
It has been over three years since Danis has set foot in the arena. Without a doubt, fans are skeptical of the fight and showed their support for the YouTuber. What are your thoughts on the pay-per0view bout? Let us know in the comments down below.