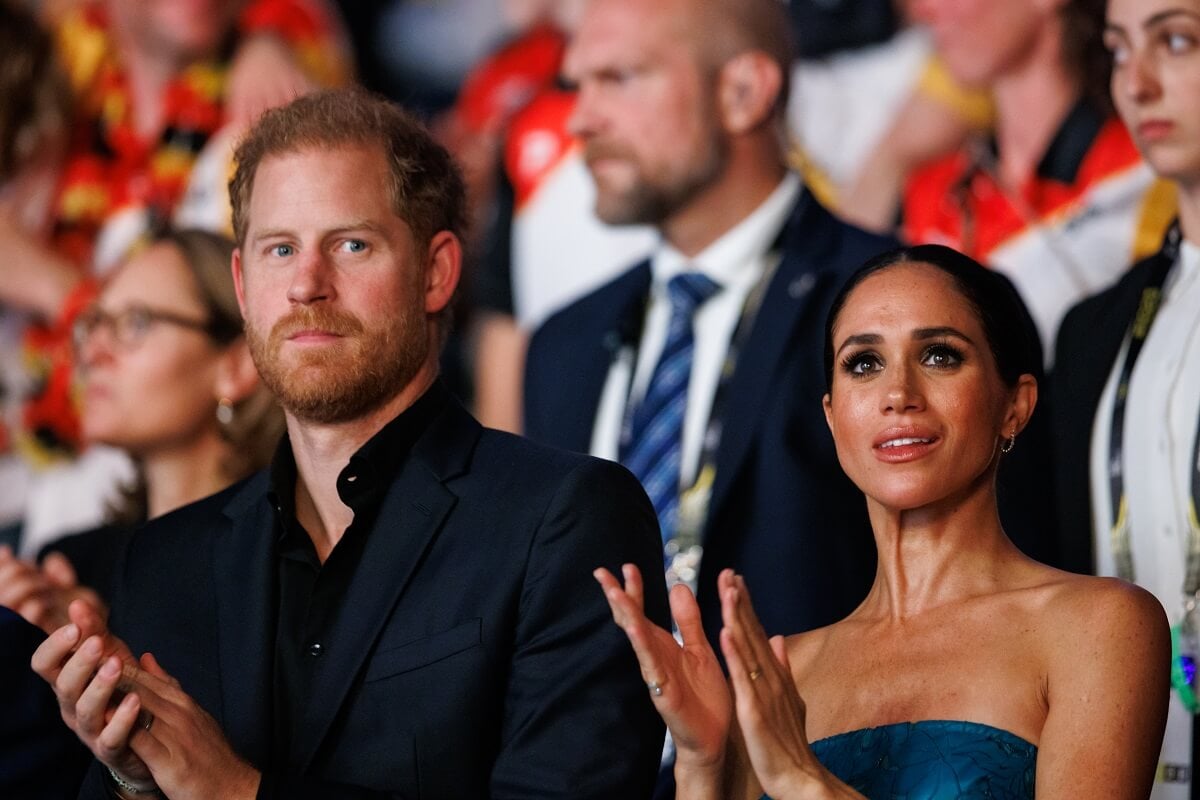 Royal family
Here's what a body language expert noticed the Duke and Duchess of Sussex doing a lot during the Invictus Games to be on trend with A-list celebrities.
The 2023 Invictus Games in Düsseldorf, Germany, concluded on Sept. 16. As founder of the Games, Prince Harry, along with his wife Meghan Markle, were front and center at many of the events. But one thing they kept doing was a bit distracting to some.
Now, a body language expert is breaking down what that was and explaining that the duke and duchess did it because they were trying to act like A-list celebrities.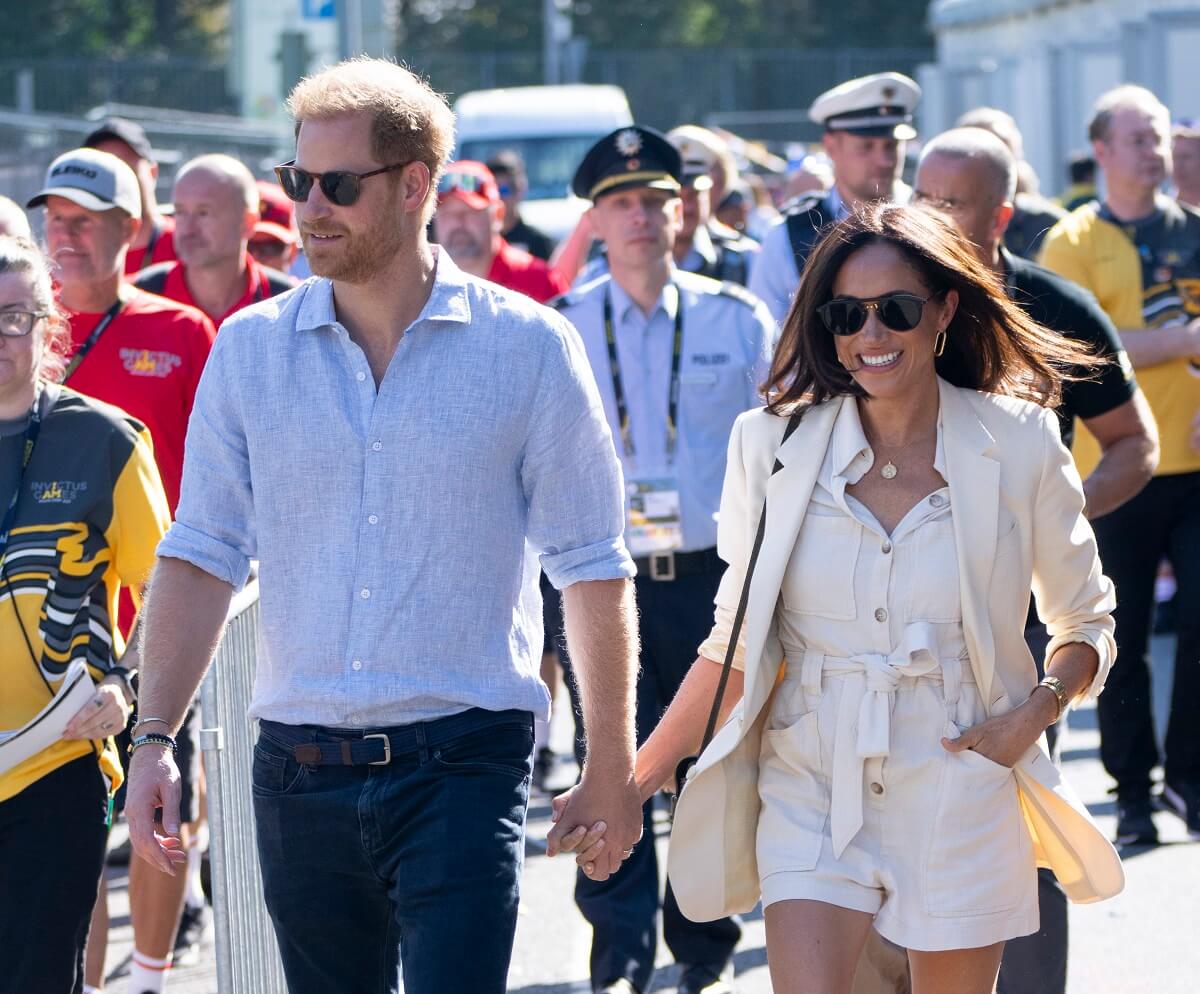 Prince Harry and Meghan packed on PDA during the Games
Over the years Prince Harry and Meghan haven't been shy about showing affection in public. However, their loved-up action during the Invictus Games were magnified and took over the storylines at times instead of the focus being solely on the war veterans who competed.
Body language expert Judi James weighed in on the topic and claimed the Sussexes were paying "rapt attention" to one another to mimic A-list stars who have recently been spotted doing the same.
She told the Daily Mail's FEMAIL: "Meghan's body language in these poses signals one strong message: that she is loved by her husband Harry.
"While Harry leans to chat, her responses suggest he is whispering romantic sweet nothings in her ear. She pauses mid-clap to clasp her hands in a 'praying' pose of rapt attention and her features soften to suggest the look of love. When Harry makes what looks like a jokey hand gesture to point her gaze in a distant direction, she throws her head back in delighted laughter, keeping her hands high to clap like an excited child."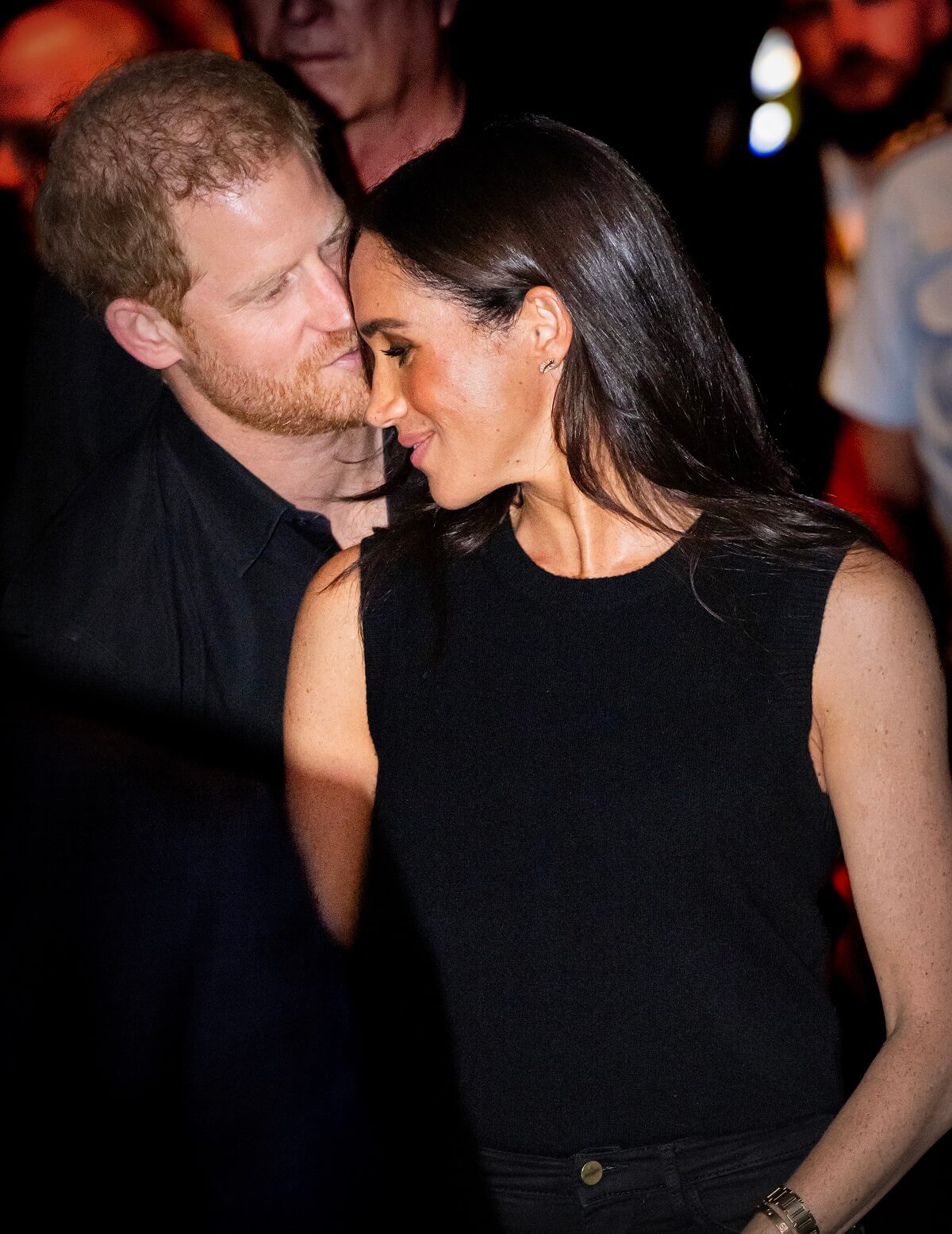 The expert continued: "Then when Harry's head is close to her own and he is standing close behind her she keeps her torso facing front but turns her head as though to nuzzle him, with a secretive, intimate, beaming smile that makes this look like a passionate moment at a very public sporting event."
Expert says the Sussexes 'aired out their love story' to be on trend with A-list celebrities
According to James, what Meghan and Harry were doing is very on-trend with what A-list celebrities in the U.S. have been doing lately.
"It's currently a very 'U.S. Celebrity' trend to get flirty and intimate at big sporting events," James explained.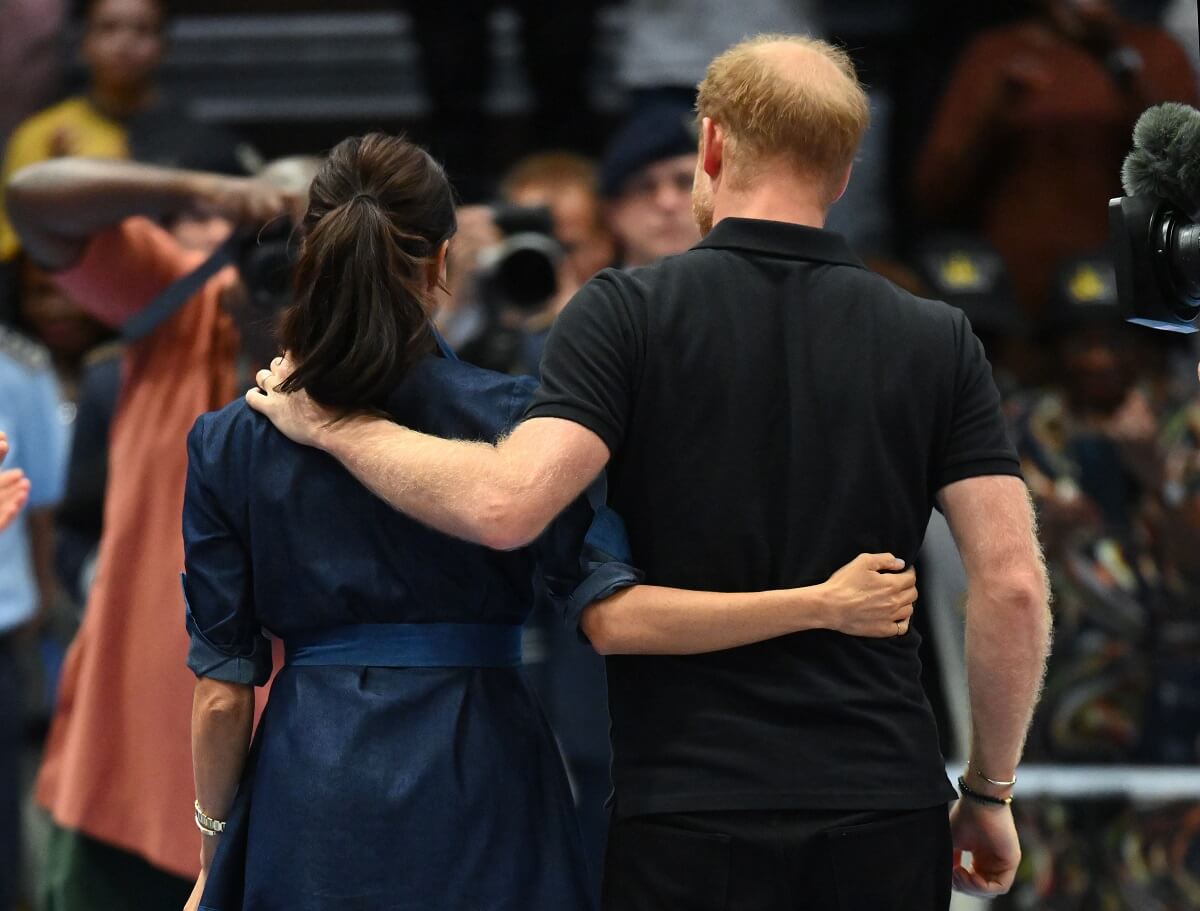 She added: "Hollywood power couples now snog their way through Wimbledon, and Kylie Jenner and Timothee Chalamet decided to express their attraction for each other during the U.S. Open last week via some very powerful PDAs, so it's probably understandable if Harry and Meghan have chosen to air their own personal love story at these Invictus Games."
Showbiz Cheat Sheet acknowledges conditions and cultures can impact body language and is sensitive to all backgrounds.