In The Vampire Diaries, Alaric Saltzman was initially a mysterious figure who came to Mystic Falls and eventually moved in with Elena and Jeremy Gilbert. He had a questionable background and a close connection to the supernatural. So then why didn't anyone in Mystic Falls find it strange that this complete stranger decided to live with the two teens?
In 'The Vampire Diaries' Alaric Saltzman stepped in as Elena and Jeremy's guardian after Jenna died
In The Vampire Diaries Season 1, Alaric (Matthew Davis) comes to Mystic Falls to avenge his wife's death. Believing Isobel was killed by Damon Salvatore (Ian Somerhalder), he plans to hunt down and stake the vampire.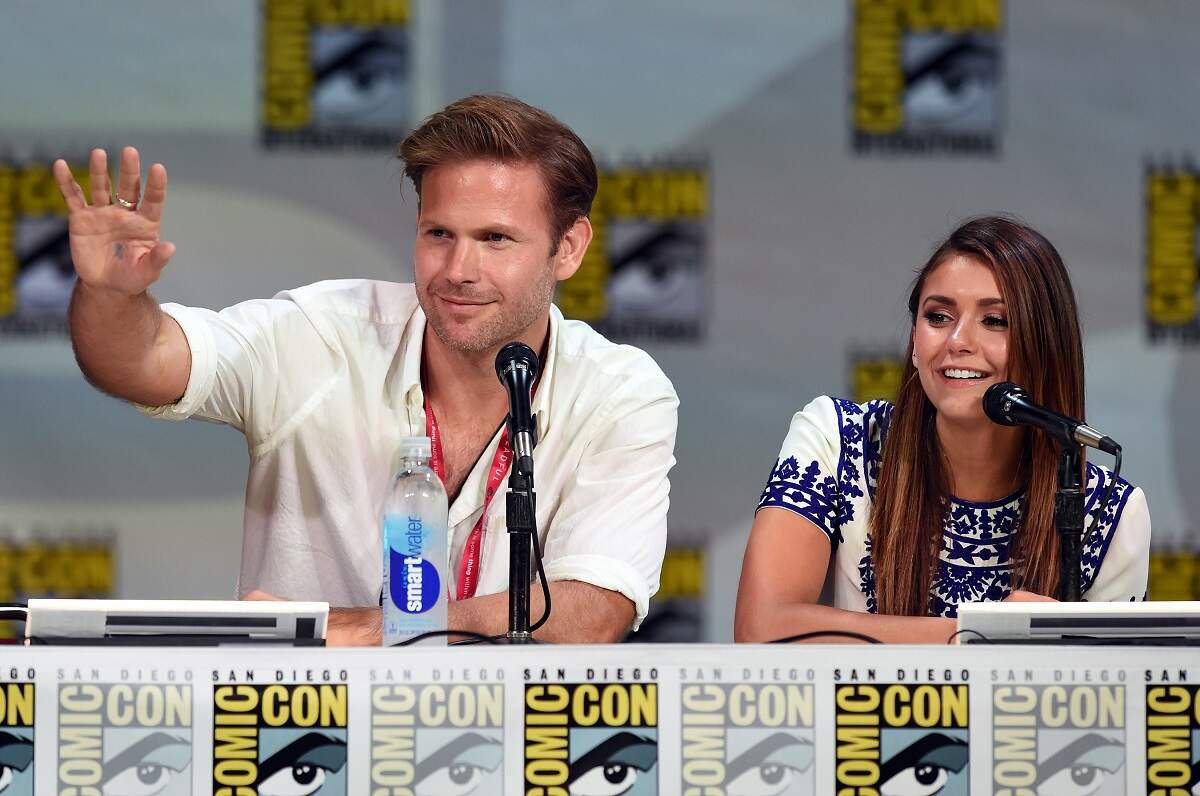 Alaric soon meets and falls in love with Jenna (Sara Canning) — Elena (Nina Dobrev) and Jeremy's (Steven R. McQueen) aunt who moves in to care for them after their parents die in a car crash. He eventually discovers that Isobel was turned into a vampire by Damon by choice. And he's shocked to learn that she is also Elena's biological mom. 
When Jenna and Isobel are killed, Alaric steps in as the teen's guardian. He moves into their home. And after landing a teaching job at their high school, he also becomes their history teacher. 
Why didn't anyone find it weird that Alaric moved in with Elena and Jeremy?
Despite having a criminal record for assault — which was revealed in The Vampire Diaries Season 3 — a clear drinking problem, and ties to the supernatural, Alaric was somehow able to become Elena and Jeremy's legal guardian and move into their house with them. This raises the question: why didn't the town of Mystic Falls seem to blink at the fact that these two orphaned kids ended up being taken care of by a teacher of theirs? 
The most likely explanation is that Alaric dated their aunt and was married to Elena's birth mother. It makes him a stepdad-like figure for the teens. And he seemed to step into that role quite naturally. 
It likely also helped that Alaric was also seen as a father figure by Elena and Jeremy. He had proven himself to be an understanding and caring force, taking on the role of guardian and protector.
And after their parents and Jenna died, Elena and Jeremy were left without any family. So it makes sense that they would latch onto someone they felt they could trust. 
The supernatural chaos in 'The Vampire Diaries' could also have been a factor
Most unreasonable situations in The Vampire Diaries have supernatural justifications. And some could explain why Alaric was so quickly accepted as Elena and Jeremy's guardian.
It's possible that the residents of Mystic Falls were more familiar with the supernatural than they let on. After all, vampires, werewolves, and other supernatural creatures were all living in their town. So being surrounded by so many dangers, they may have welcomed the vampire hunter's presence without much resistance. 
It is also possible that the townspeople were not keen on disrupting Elena and Jeremy's lives, considering the teens' entire family had died. And seeing how smart and brave Elena was, it is likely that people trusted her judgment and accepted Alaric more because of her. 
However, it's worth noting that it was odd Alaric was still allowed to teach Elena and Jeremy despite their personal relationships. It could be speculated that he had some influence in the school or the town, which allowed him to maintain his job despite his vampire-hunting lifestyle and personal connections with his students.