There's more to the story of Natalia Grace Barnett than what viewers saw in ID's shocking three-episode docuseries The Curious Case of Natalia Grace. Soon, viewers will get to hear Natalia's side of her twisted adoption saga when she speaks out in a new documentary set to air later this summer on ID. It will also stream on Max. 
"I want to tell people what really happened. Because I didn't get that chance," Natalia says in a first-look teaser for The Curious Case of Natalia Grace: Natalia Speaks (via YouTube). 
'The Curious Case of Natalia Grace' explored a strange story of adoption gone wrong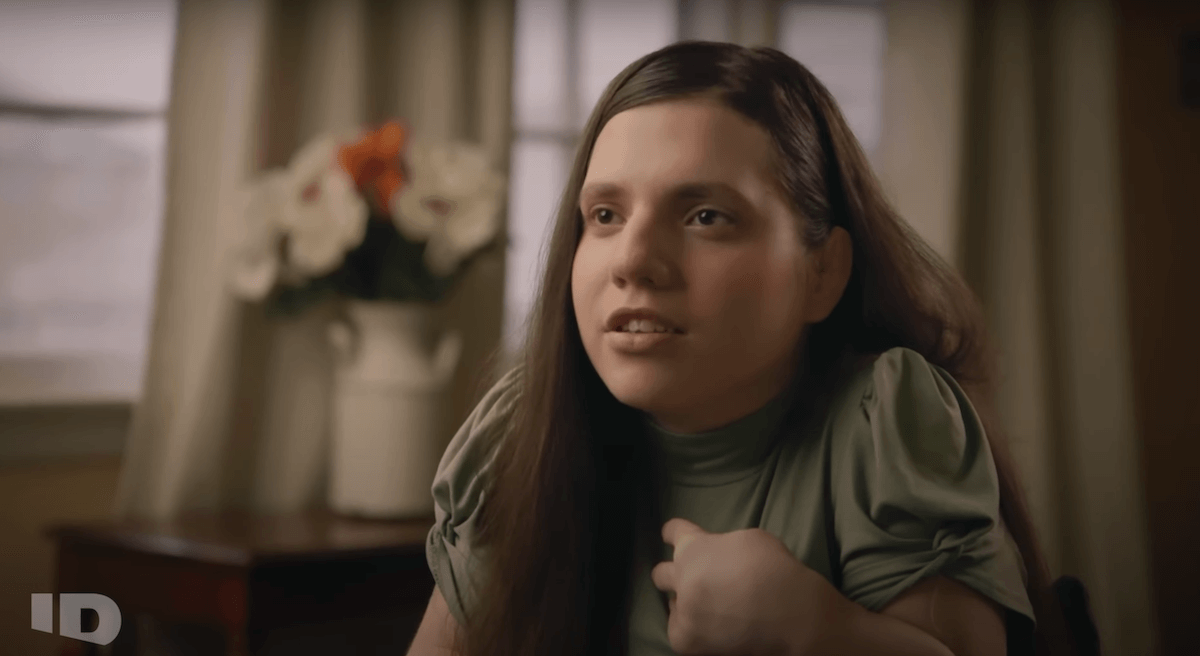 The Curious Case of Natalia Grace explored the strange case of Natalia, an orphan from Ukraine with spondyloepiphyseal dysplasia, a rare bone growth disorder that causes dwarfism. In 2010, Natalia was adopted by an Indiana couple, Michael and Kristine Barnett. Initially, they believed their new daughter was six years old. But soon, they became convinced she was actually a violent and mentally disturbed adult pretending to be a child. 
"She won't tell us the truth of who she is," Michael says in the docuseries, which aired over three nights in late May. "We are living with a con artist sociopath."
According to Michael, Natalia tried to poison his wife and stab his sons. He and his wife eventually had Natalia's age legally changed to 22. Soon after, they moved to Canada, leaving Natalia behind in an apartment they'd set up for her. Natalia was later taken in by a family who believed she was a child. 
Natalia Grace Barnett says her adoptive family is spreading lies 
Michael and Kristine's abandonment of Natalia eventually led to their arrest in 2019. Michael was tried and acquitted on charges of neglect in 2022. Charges against Kristine were dropped in March 2023, WTHR reported. But according to a report in the Journal & Courier, which has covered the case extensively, prosecutors had proof that Natalia was born in 2003. However, they were not able to present that information to jurors during Michael Barnett's trial.  
Until recently, Natalia has been unable to share her side of the story due to a gag order related to the 2019 arrest of her adoptive parents. Now, she is free to speak out. And she says the Barnetts are spinning a web of lies and deceit. 
"The things that Michael said that I've done is a lie," Natalia says in the teaser for the upcoming documentary.  
"She was trying to make me seem like I was just this big, crazy person," she adds, presumably speaking about Kristine. "That's not true." 
Natalia wants people to know there is more to her story than what they've heard from the Barnetts. 
"This is my story, and I'm only gonna say it once," she says.  
All episodes of The Curious Case of Natalia Grace are streaming on Max and discovery+. 
Sources: WTHR, Journal & Courier
For more on the entertainment world and exclusive interviews, subscribe to Showbiz Cheat Sheet's YouTube channel.