Snoop Dogg is known as a rapper, but he's also a hugely successful businessman. He has invested in and created businesses that have added to his net worth, including a new line of coffee products.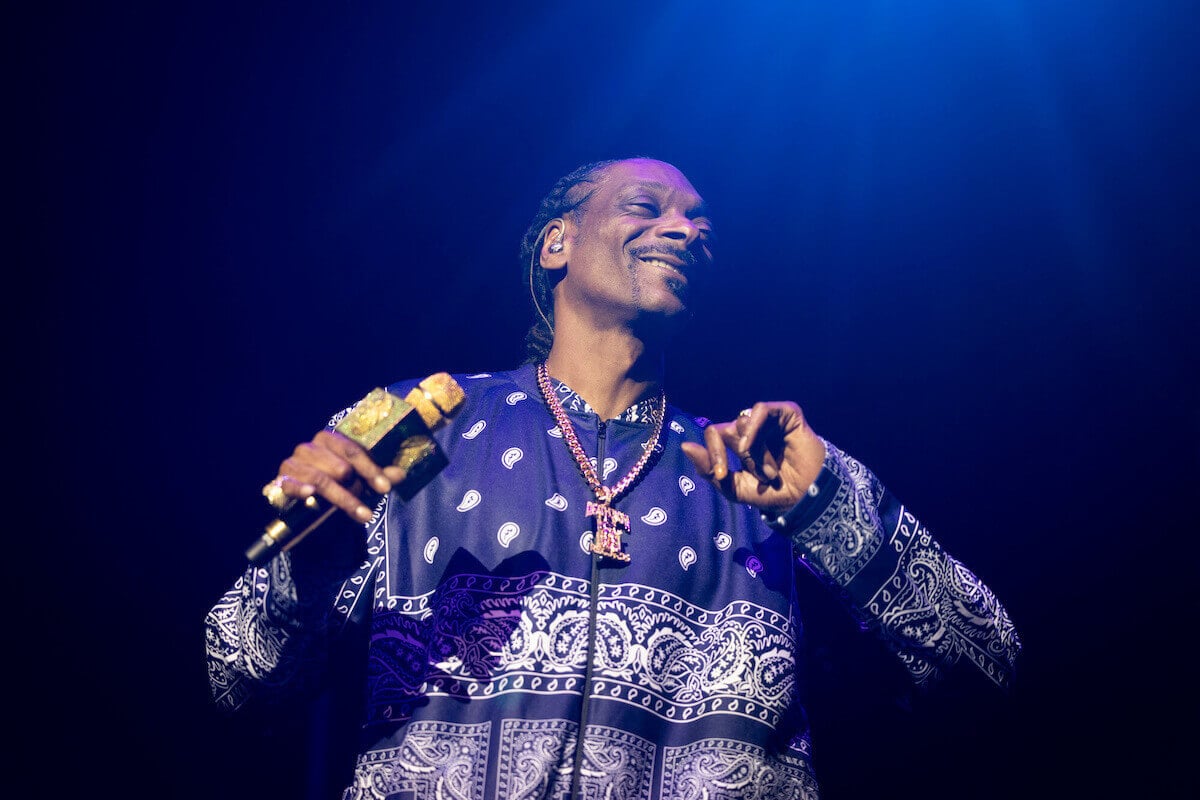 Snoop Dogg sells everything, from breakfast foods to pet toys
Some of Snoop Dogg's business ventures might be surprising, but there's one that everyone saw coming: his line of cannabis products. His Leafs By Snoop company was launched in 2015 and has grown into a $200 million business [per 105.1 The Bounce]. 
The rapper also sells food products distributed through his Broadus Foods company. Snoop Dogg sells Snoop Cereal, as well as a line of products named after his mother that include grits, pancake mix, syrup, and oatmeal. 
Snoop Dogg also has his own alcohol lines — a gin line called Indoggo and a variety of different wines, released through his 19 Crimes company. 19 Crimes' Global Vice President, John Wardley, told USA Today the rapper is a "dream collaborator." 
With a name like Snoop Dogg, it's no surprise the star has also branched out into the world of pet products. The rapper released a line of pet apparel, accessories, and toys in 2022, saying, "These dogs and their apparel are a reflection of Tha Dogg himself, so they gotta look the role of a Top Dog, ya dig?!?!" [per CNN]. 
Snoop Dogg is now selling 'the best tasting Indonesian coffee' with new line INDOxyz
Now, Snoop is getting ready to take on the world of coffee with a partnership with Indonesian coffee entrepreneur Michael Riady. Their new coffee company, INDOxyz, is "a premium lifestyle coffee brand created for and inspired by the next generation of entrepreneurs and innovators," according to CNN. 
"My relationship with coffee goes way back," the rapper said in a statement about the new coffee company. "The many long nights in the studio making hit after hit, coffee provided the fuel which kept us going. Today marks the launch of a new company I created along with my partner Michael, who introduced me to the best-tasting Indonesian coffee. All it took was one sip, and Snoop was hooked."
According to the statement, INDOxyz's products will be made from coffee beans sourced from Gayo, a region in Aceh on the island of Sumatra. Indonesia is one of the top global producers of coffee beans. 
Other celebrities who have launched their own coffee lines
Snoop is far from the only celebrity who has launched a coffee brand. Leonardo DiCaprio partnered with La Columbe to create Lyon coffee, an eco-friendly brand that donates all proceeds to environmental protection and disaster relief. 
Tom Hanks also released a line of coffee products called Hanx For Our Troops. The actor's company donates all money made to a variety of veterans' organizations, including The Bob Woodruff Foundation, The Headstrong Project, Hire Heroes USA, and the Student Veterans of America. 
One of the most successful celebrity coffee lines is Chamberlain Coffee. Launched by influencer Emma Chamberlain, the company has expanded to selling tea, mugs, travel cups, and apparel. 
RELATED: Snoop Dogg Has Earned Money Over the Years With Other Business Ventures Outside of Music