Princess Charlotte may remain, well, Princess Charlotte when she grows up. According to a commentator, Prince William and Kate Middleton's daughter could refuse to take on more titles or even play down her formal moniker altogether.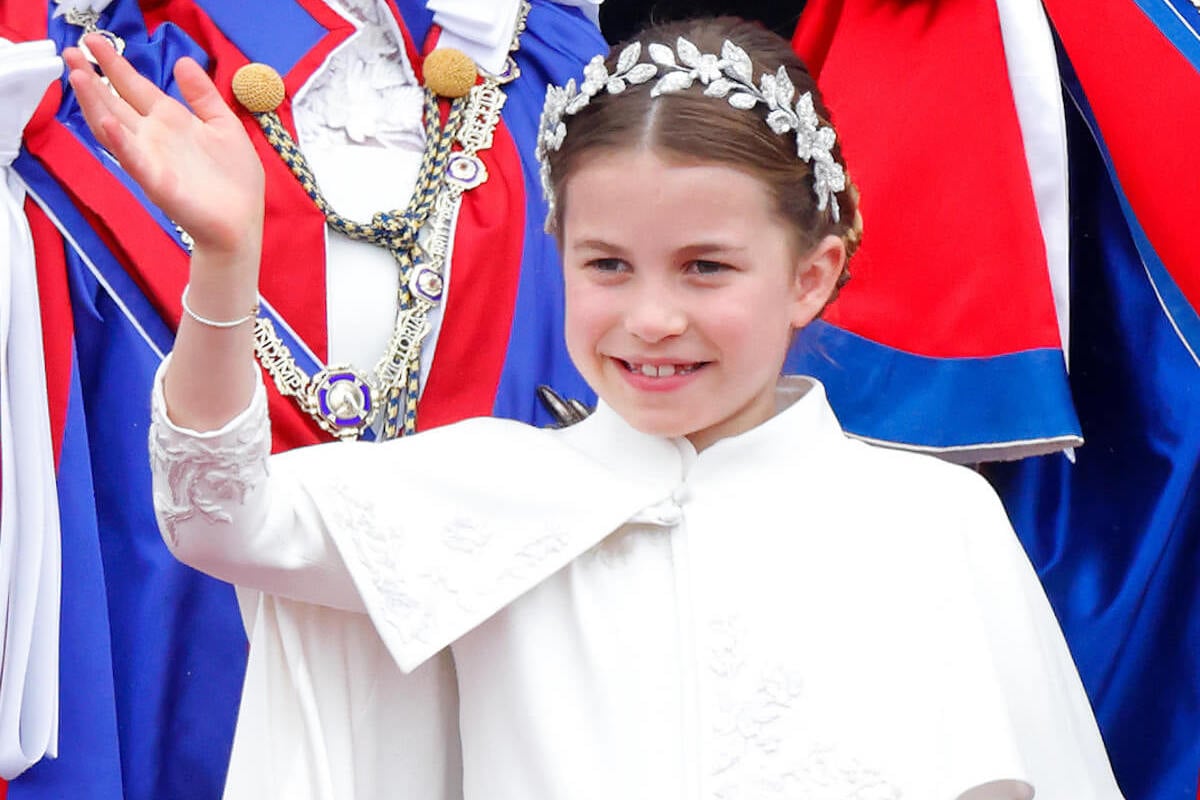 Cher, Oprah, Sting, Adele … Charlotte? Commentator Jennie Bond told OK! Magazine the Prince and Princess of Wales' 8-year-old daughter may not use her royal titles as an adult. Not giving up titles but rather simply not using them. 
"Perhaps Charlotte will not even use the Princess title by the time she's grown up and definitely won't want to be burdened with more titles," she said.
"I also think that she might just feel she wants to remain as just Princess Charlotte," the former BBC royal correspondent continued. "We've got William and Catherine, who quite often tell the public to call them by their first names, so maybe their daughter will follow suit." 
"I think we will be in a very modern era when the time comes," Bond added. "I question whether Charlotte will want to be burdened with more titles. She might be a working woman by then. Things could change so much in the next generation."
For now, anyway, Charlotte's referred to as "Lottie" by classmates and Kate. Whereas William's said to call Charlotte "Mignonette," the French word for "small and delicate." 
The 'natural option' is for Charlotte to become the next Princess Royal
There's already a parallel between Charlotte and Princess Anne, her great-aunt. The two have a number of things in common. As an adult, however, Charlotte might be able to add one more similarity to the list via her royal title. 
Currently, Anne is formally known as the Princess Royal. According to Bond, Charlotte may someday take over the title.
"The natural option, it would seem to me, is that she might become Princess Royal," the commentator said. "That's the much more traditional route that the eldest daughter becomes Princess Royal so if I was going to put money on it, it would probably be that."
Per Express, "Charlotte will not inherit the title if Anne is still alive" when William becomes king. "Once the incumbent Princess Royal dies the title will pass back to the monarch, who can then choose to bestow it upon their daughter if they have one."
Prince William and Kate's daughter may lead a more casual life as an adult
Sure, she'll probably be there at Trooping the Colour or the royal family's annual Christmas Day walks to church but Charlotte's adulthood may not center around representing the monarchy. Which, in turn, could mean less formality and fewer public appearances.
Charlotte might find herself spending more time beyond palace walls. That could include having a job outside the Firm as opposed to her older brother, Prince George, 9, who is second in the line of succession. 
The possibility of a less royal future is something William and Kate are said to have already made clear to their daughter. Meanwhile, life in the royal family may be easier for Charlotte when she grows up. Unlike Prince Harry, her uncle and fellow "spare," Charlotte may find herself coming of age in a more relaxed environment.
For now, she's being raised as "ordinary" alongside her brothers, George and Prince Louis, 4, while also learning the ways of royal protocol.