The Invictus Games are over and the analysis on Prince Harry and Meghan Markle's body language continues. In addition to the Duke and Duchess of Sussex's PDA in Düsseldorf, Germany, an expert has broken down their final appearance at the week-long competition, the Invictus Games closing ceremony, including Harry's speech.  
Harry had 'moments of modesty' at the closing ceremony while Meghan took a 'celebrity' approach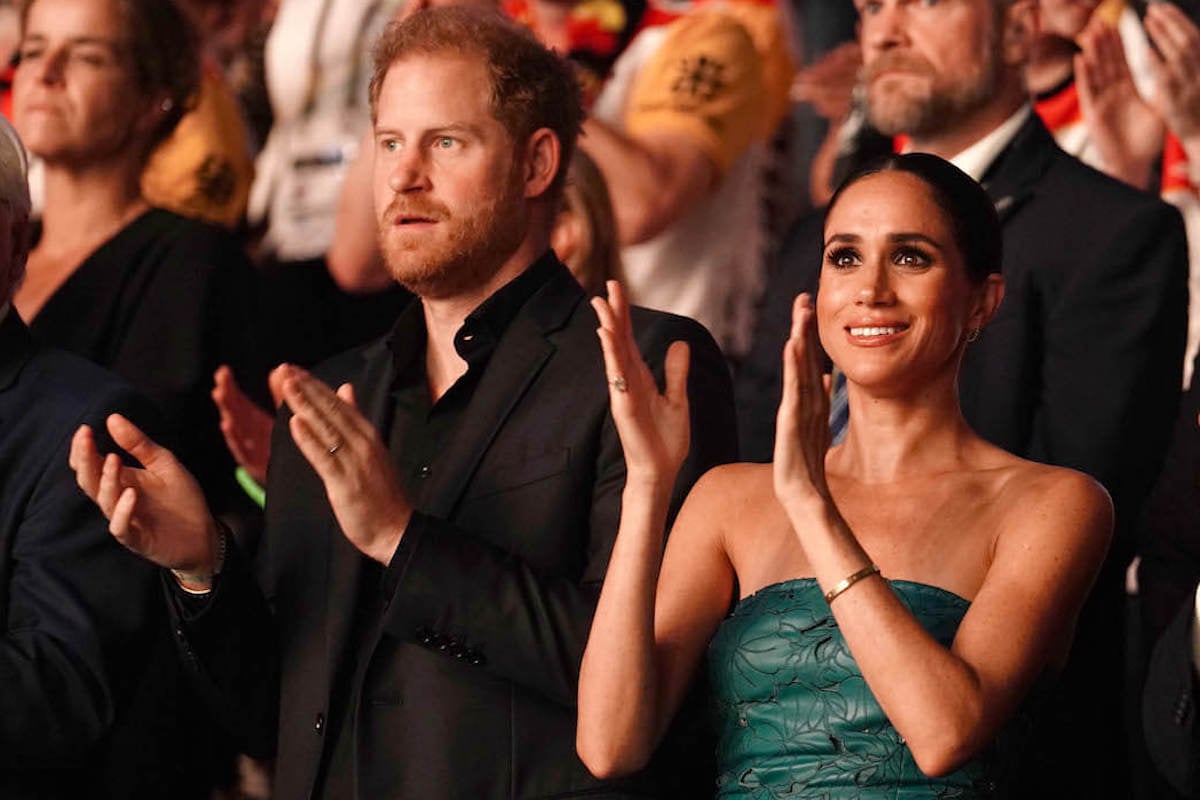 "It's easy to see that Harry and Meghan's attachment rituals look more crucial and even functional to Meghan here than to Harry and that their body language approach to these games has often thrown up two very different states," Judi James, a body language expert, told Express.
"Meghan's approach," she explained, "has been energetic, immersive and celebrity: smiling broadly, waving, hugging, posing for selfies and stopping back to extend her poses with the fans." 
Whereas Harry's own "approach" has been one filled with many "moments of modesty, reflection, more serious facial expressions," and "what looks like a desire to ramp back on some of the more celebrity moments."
Citing Harry's closing ceremony speech as an example of his and Meghan's "new and contrasting approach," James compared it to the duchess's own remarks on Sept. 12, 2023. 
"While Meghan's speech on her arrival contained many 'I' statements about herself and the children, etc., Harry's speech at the closing ceremony was very 'you,'" James said. "He threw the spotlight back onto the audience and one audience member in particular, whose very moving story he told in detail." 
Harry not only talked about the games' impact, but Master Corporal James Gendron giving him an impromptu bagpipes performance earlier in the week.
Harry and Meghan's different body language indicated a 'contrasting approach' to the Invictus Games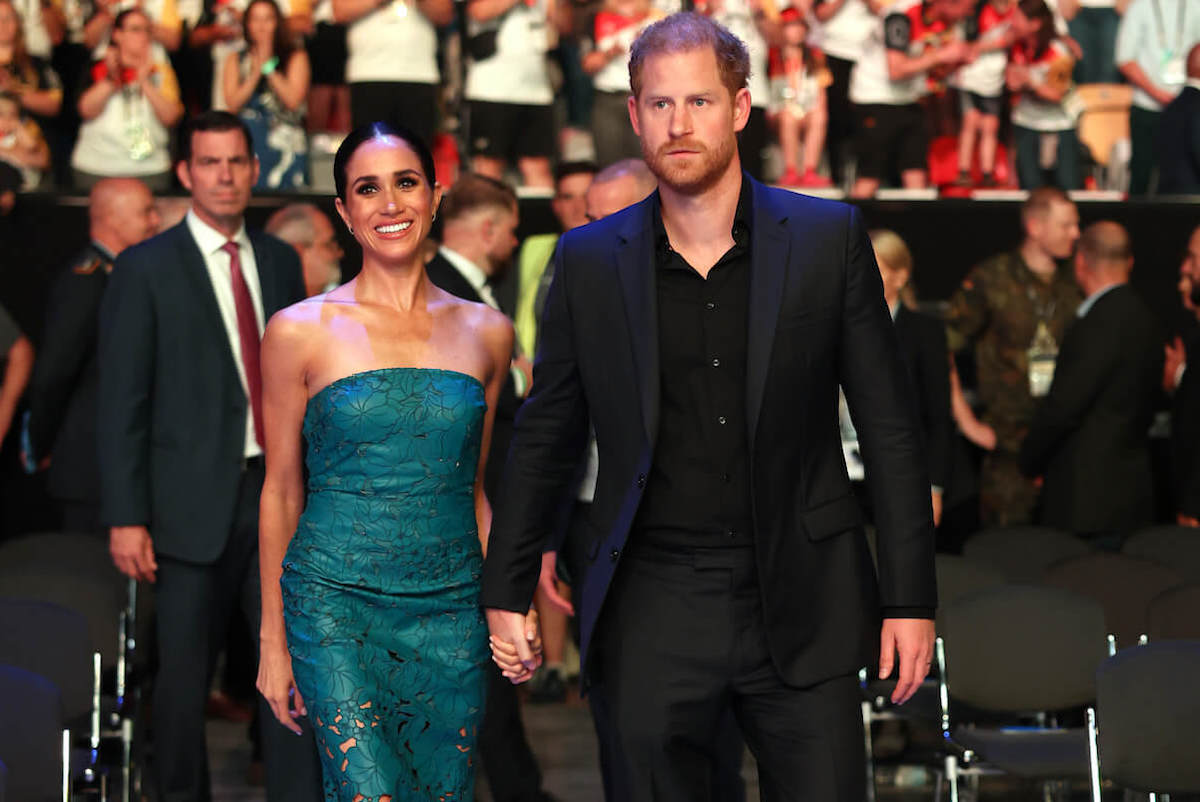 "Harry and Meghan's body language here illustrates this new and rather contrasting approach," James continued. Although they arrived at the ceremony holding hands, the expressions on their faces were "dissimilar." 
Meghan, the expert said, looked "around at the audience with a wide smile of acknowledgment." Meanwhile, Harry had a "fixed" gaze, looking "ahead" with a "serious" expression on his face. 
"When they sit together, Meghan uses touch, with her hand on Harry's arm, to gain and retain his attention as she speaks," James added before noting they also had "dissimilar" facial expressions at this point.
"Harry's smile is reserved for an athlete in the crowd, and he grins as he enjoys a very firm hand clasp greeting with him," she said. "Meghan still has hold of Harry's free hand though and uses it to 'anchor' him here and perhaps remind him that she would also like to join the greeting."
Harry's 'inner emotions' were on display at the closing ceremony as Meghan remained in the audience
While Meghan introduced Harry at the Invictus Games in 2022, this time around the former Suits star didn't welcome her husband to the stage. Instead, she remained in the audience during the closing ceremony while, per James, Harry's "inner emotions" came out. 
Appearing to have prepared a "hard-hitting speech," Harry's body language "told a different story as his emotions leaked out and, at times, took over," James said (via Mirror). Citing one instance where the 39-year-old paused, the expert noted how Harry looked "tearful" as he "wiped his mouth with his hand." 
Showbiz Cheat Sheet acknowledges conditions and cultures can impact body language and is sensitive to all backgrounds.