Kate Middleton and Sophie of Wessex are poised to assume prominent roles in King Charles' vision for a modernized monarchy. Termed a formidable "power duo," Kate and Sophie are anticipated to be instrumental figures within the reimagined royal institution.
To that end, the pair have already made several important public appearances. This includes co-hosting a grand party in the gardens at Buckingham Palace. 
While Kate and Sophie may be leading the way, they aren't the only working royals. Now that Charles is officially in charge, here's a breakdown of all the working members of the royal family.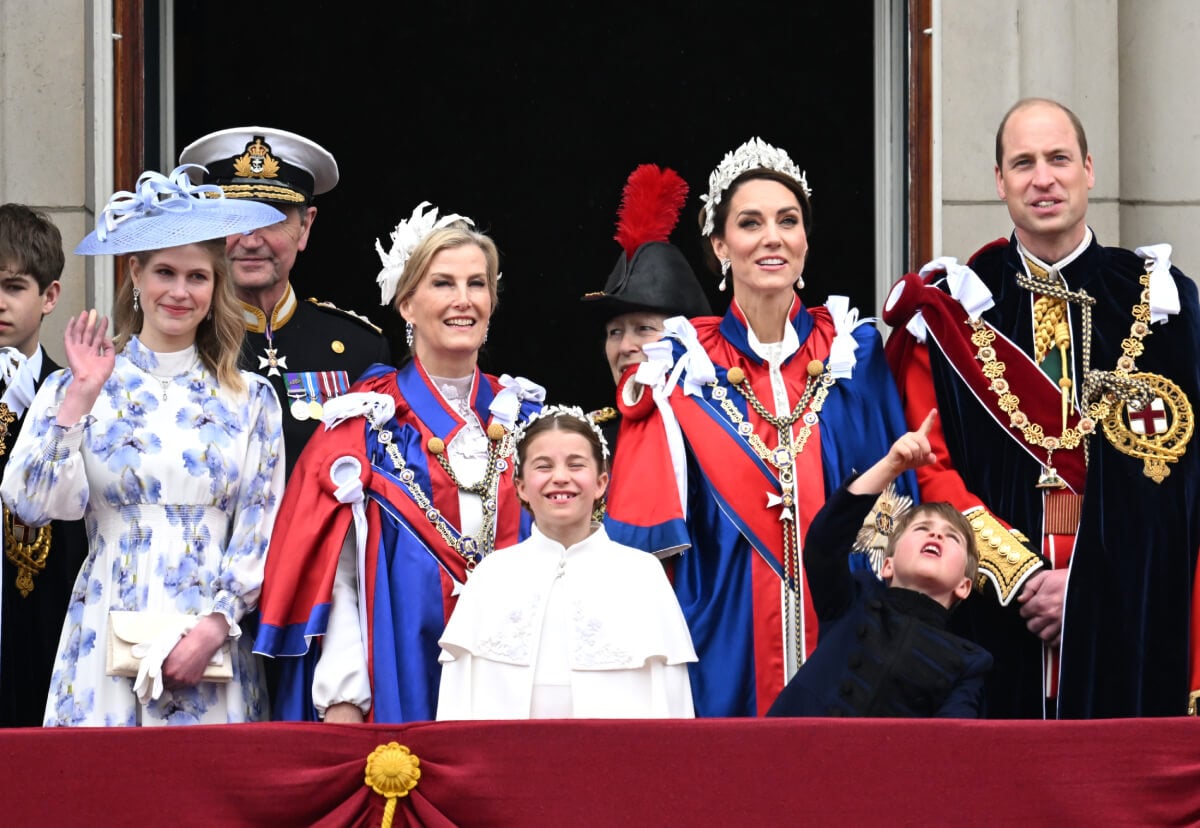 Kate Middleton
Kate has emerged as a pivotal figure during her 12-year tenure in the royal family. The Princess of Wales has fulfilled numerous duties and has embarked on 30 royal tours. 
Last year alone, Kate participated in a remarkable 90 royal engagements. Her ardent dedication extends notably to championing children's welfare. In this role, she spearheaded the establishment of the annual Children's Mental Health Week and assumed the esteemed role of royal patron for Place2Be.
Kate is also the mother of three children, George (9), Charlotte (8), and Louis (5). The eldest, of course, is now second in line to the throne. 
Sophie of Wessex
Sophie, Duchess of Edinburgh, established herself in the professional world prior to joining the royal family. In 1996, Sophie operated a successful public relations company named RJH Public Relations. 
Sophie married into the royal family in 1999 after she exchanged vows with Prince Edward, Duke of Edinburgh. By the early 2000s, Sophie had left her career behind and dedicated herself exclusively to performing regal duties for the Monarch.
At 58 years of age, Sophie has progressively emerged as a diligently committed royal, rivaling even Princess Anne. Last year, the Duchess of Edinburgh took part in an impressive 138 royal engagements.
Prince William
Since his early years, the King's eldest son and future heir has actively engaged in regal duties. Prince William's first appearance alongside his parents was in Wales in 1991 at the tender age of eight.
In 2017, the 40-year-old William transitioned to full-time royal obligations after concluding his service as a pilot for the East Anglia Air Ambulance.
Throughout the years, both William and Kate have embarked on numerous royal tours. Their Caribbean visit in 2002, however, received mixed reviews.
Astoundingly, William executed an astonishing total of 126 royal engagements in the same year.
Prince Edward
The Duke of Edinburgh briefly served in the Royal Marines before embarking on a career in theater production. Prior to assuming full-time royal duties in 2002, he established his own company, Ardent Productions.
Presently, Charles' younger brother actively supports various charitable organizations. He also holds esteemed patronage of the Duke of Edinburgh Award, the Commonwealth Games Federation, and the Paralympics GB.
Demonstrating unwavering dedication to the Crown, the 59-year-old actively participated in an impressive tally of 143 royal engagements last year.
In March 2023, he and his wife acquired new titles as the Duke and Duchess of Edinburgh.
Princess Anne
For decades, Anne has dedicated herself to fulfilling royal commitments, earning the esteemed title of the royal family's most industrious member. For two years running, Charles' younger sister has completed the highest number of engagements. 
Since 1969, when she turned 18, the Princess Royal has actively pursued royal activities.
In 2022, Anne partook in an astonishing 214 royal events. In July of that year, Anne appeared in 24 royal engagements, which almost equals one per day. 
Even though Anne is 72 years old, her workload is unlikely to change in the coming years. 
Vice Admiral Sir Tim Laurence
For the past three decades, Charles's brother-in-law has regularly appeared alongside Anne in royal engagements, even gracing the family portrait at the coronation. However, he never held a formal role as a working royal.
He was a part of the royal navy from 1972 until his retirement in 2011. But his work didn't stop him from joining Anne during her royal outings.
Last year, the 68-year-old appeared with Anne on the balcony of Buckingham Palace for Trooping the Colour. He was the only one in the group who wasn't a working royal or born into the family.
Prince Richard 
Prince Richard, the Duke of Gloucester, holds the distinction of being Charles' first cousin once removed, as the son of George V and Queen Mary.
Initially, Richard did not anticipate a working royal role, as his older brother, Prince William of Gloucester, was poised to inherit the family titles. Instead, Richard pursued an architectural career, ultimately becoming a partner in a prestigious London firm.
Tragically, William's untimely demise in a flying accident in 1972 altered Richard's path. Consequently, he relinquished his architectural pursuits and gradually embraced a multitude of royal engagements.
In 2022, Richard outpaced the Princess of Wales in royal engagements with 100 appearances. 
Birgitte, Duchess of Gloucester
Having hailed from Denmark, Birgitte tied the knot with Prince Richard in 1972. The two fell in love during their time studying at Cambridge. 
In 1973, Birgitte traveled with her husband on his inaugural international visit to Norway. Together, they represented the Queen at the Norwegian King's 70th birthday celebration.
Fast forward to 2022 and the 76-year-old undertook a commendable 94 royal engagements, a slightly smaller workload than her husband.
The Duchess of Gloucester boasts connections to over 60 organizations across diverse domains such as health, welfare, sports, and education.
Prince Edward, Duke of Kent
Prince Edward, distinct from the King's younger brother, is the first cousin of Queen Elizabeth II. Edward's mom was Princess Marina of Greece and Denmark, who shared a first cousin status with Prince Philip.
At the tender age of six, Edward inherited the title Duke of Kent after his father, Prince George, tragically perished in an accident in 1942.
Although he embarked on royal engagements post his retirement from the British Army in 1976, Edward achieved significant milestones. Notably, he became the first Royal Family member to undertake an official trip to China.
In 2022, Edward completed 78 engagements. 
Princess Alexandra
The Honourable Lady Ogilvy, Charles' second cousin and first cousin once removed, has a unique family history. Alexandra's mother was first cousin to Prince Philip, and her father was the Queen's uncle. 
When she was alive, Alexandra maintained a close bond with Queen Elizabeth, who described her as a sister. Although she isn't the hardest-working royal, she is very much dedicated to her duties. 
In 2022, Lady Ogilvy diligently fulfilled 44 engagements. This includes representing the late Monarch at the annual Buckingham Palace Garden Party.