Bad Bunny is currently facing a $40 million lawsuit from ex-girlfriend Carliz De La Cruz Hernández, who claims he used a recording of her voice without her permission. Hernández's suit has the potential to be one of the priciest music lawsuits of all time. 
Bad Bunny and ex-girlfriend Carliz De La Cruz Hernández dated for 6 years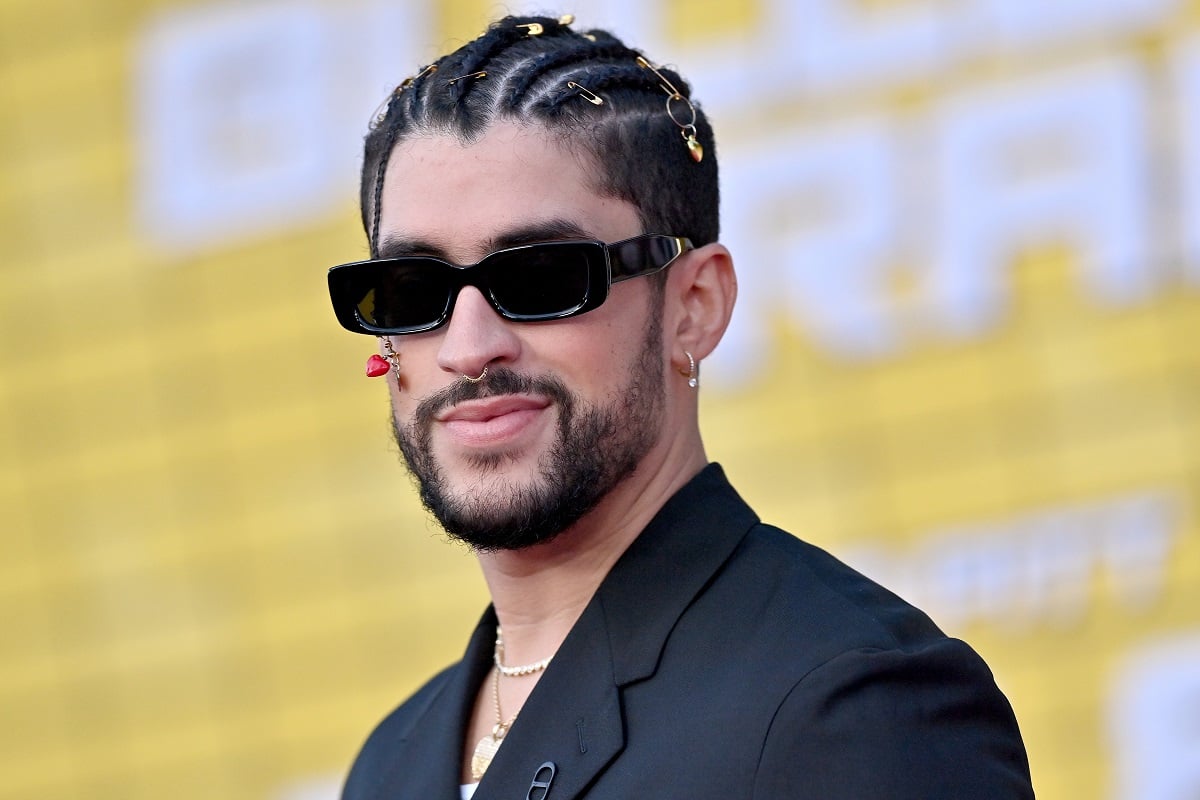 Hernández and Bad Bunny — real name: Benito Antonio Martinez Ocasio — began dating off and on in 2011. According to Newsweek, the couple started attending the University of Puerto Rico shortly after, and also worked at a grocery store in Arecibo together. 
According to Hernández, the rapper even proposed in 2016. But they broke up again when Bad Bunny signed a record deal at Rimas Music and Hernández got in to the University of Puerto Rico's law school. They briefly got back together, but split up for good in 2017. 
Carliz De La Cruz Hernández's lawsuit states she wants $40 million for a voice memo Bad Bunny has used on two tracks 
Today, Hernández is seeking $40 million from her former partner as payment for a voice memo she claims she made in 2015 where she says "Bad bunny baby." That audio clip was used on two of Bad Bunny's songs: 2017's "Pa Ti" and the 2022 song "Dos Mil 16."
According to court documents obtained by CNBC, Hernández said that she came up with the phrase and that her "distinguishable voice" was used on the recordings without her permission. The suit also states that social media comments and people approaching her in public have made Hernández "feel worried, anguished, intimidated, overwhelmed and anxious."
Hernández also claims that a representative for Bad Bunny reached out to her in 2022 and offered her $2,000 to purchase the recording. She declined the offer. A representative for Rimas Music also tried to buy the recording but they never reached a deal. 
Does Carliz De La Cruz Hernández have a legitimate case against Bad Bunny?
Bad Bunny and his representatives have not publicly commented on the lawsuit and it is unknown if they will try to settle with Hernández out of court. The rapper's ex does have a legitimate case — an artist has to make some kind of payment for any material contributed to a song, even a short, spoken-word clip like Hernández's. 
She will likely end up hiring a music lawyer to help her navigate this lawsuit. Music lawyers specialize in cases that involve the music industry, from copyright disputes to contract negotiations. Even though a music lawyer has the same skill set as an average lawyer, they have a deep, specialized knowledge of the music industry. 
Famous musical copyright cases involve artists like George Harrison, David Bowie, and Vanilla Ice
Part of Hernández's case will also rely on legal precedent, and when it comes to sampling and who owns what, there are plenty of musical lawsuits to look back at. Some of the most famous musicians in the world faced accusations of lifting melodies from other popular songs. 
Former Beatles member George Harrison allegedly stole a melody from the Chiffons' song "He's So Fine" for his 1970 single "My Sweet Lord." Harrison was found guilty and ordered to pay about half a million dollars. 
Another famous musical copyright case involves Vanilla Ice's "Ice Ice Baby" and the David Bowie-Queen collaboration "Under Pressure." Anyone who listens to the two songs can hear the similarity in melodies, but Vanilla Ice claimed he added a few beats that sufficiently changed the song [per Rolling Stone]. The case settled out of court. But Vanilla Ice had to pay Bowie and Queen, as well as give them songwriting credits on "Ice Ice Baby."