Actor Anne Hathaway once teamed up with Christopher Nolan for the time-bending sci-fi movie Interstellar. But her dedication to the craft at the time might have sometimes made interacting with the star a bit difficult.
Anne Hathaway wasn't always fun to be around in 'Interstellar' after going method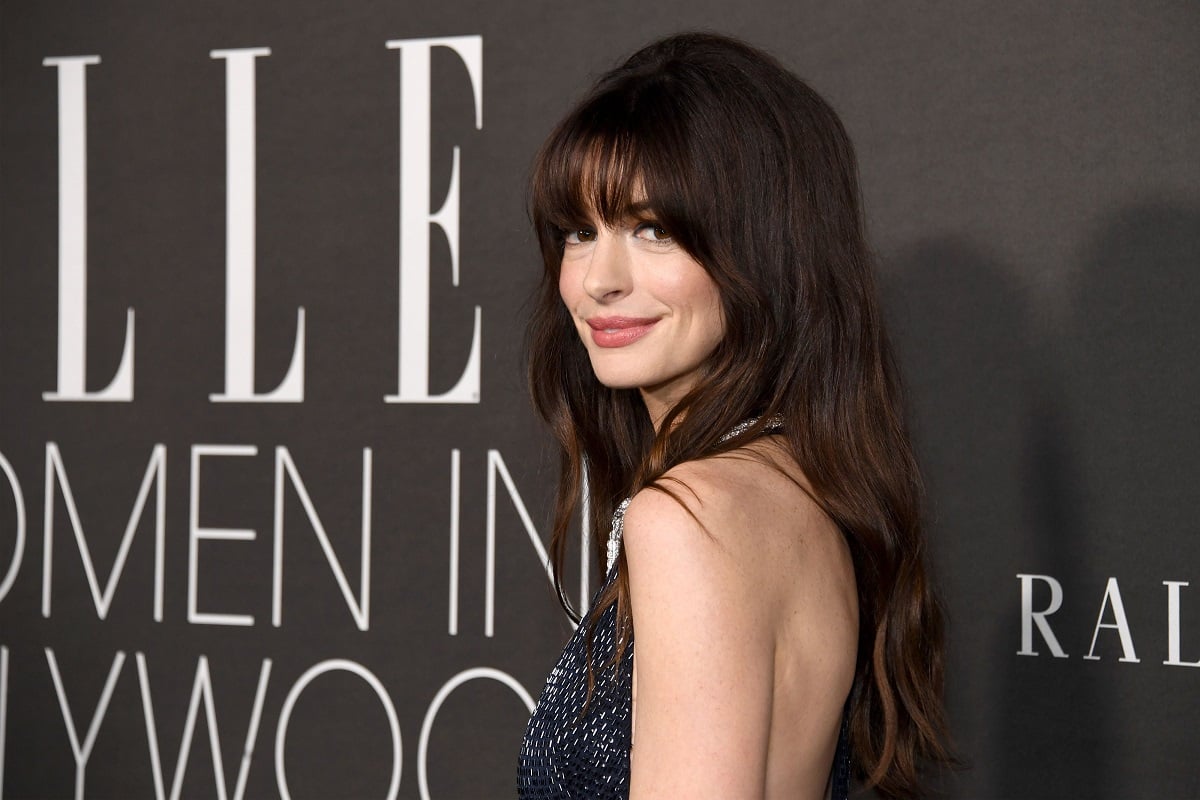 Nolan's Interstellar was a 2014 feature about a team that travels space in search of a new planet for humans to colonize. Hathaway was brought on board the film to play Amelia Brand, one of the many researchers searching for another habitable world.
Amelia was a bit different from the types of roles audiences were used to seeing Hathaway play. As a scientist, her character wasn't always all that emotionally welcoming to those around her. But the scientist's flaws allowed for a lot of growth for the character throughout the film that Hathaway couldn't wait to tap into.
"From the beginning she's all theory, and that has made her arrogant. And during this journey, that ego is knocked flat on its behind. By the end, she's reborn a humbler person, way more in tune with who she truly is, which is a scientist and a spiritualist," Hathaway said in a 2014 interview with Deadline.
Hathaway felt the nature of her character allowed her to go a bit further with her performance than she usually did. But this may have impacted her real-life behavior on set.
"Once I understood who she was, then it became fun calibrating her. This time I gave myself permission to go a bit more method. As a result, I was not my most fun—this is a character who has a deep social awkwardness. I felt bad for anyone who had to talk to me between takes," she said.
Anne Hathaway risked getting hypothermia for Christopher Nolan's 'Interstellar'
Hathaway was determined not to ruin an Interstellar scene even if that meant getting Hypothermia as a result. Although at the time of filming the scene, Hathaway had no idea that she was on the verge of a major illness. In a 2014 interview with The Hollywood Reporter, Hathaway revealed a slight mistake behind the scenes put her in real-life danger.
"I was wearing a suit that Kayakers wear, called a dry suit. And human error, we didn't close it all the way. And you're in the suit for hours and hours and hours, so there was about an inch opening in it, and I'm sitting in the water, which is not very warm," Hathaway recalled. "We'd been shooting in the elements, and it's not like I was the only one in pain. I was just the only one in specific pain, and I didn't want to hold up shooting."
However, the Oscar-winner had to voice her concerns after she began experiencing physical problems and hallucinations while in the suit.
"But at some point, I wasn't sure if I could feel my toes," she continued. "And then I was feeling all sorts of weird flashes and things were getting a little hazy around the edges, and that's when I turned to our first [assistant director], and I said, 'Hey, I don't know that much about hypothermia, but what are the symptoms?'"
'Interstellar' still stands out in Anne Hathaway's memory because of the horrible costumes
Even after all these years, Insterstellar is still a feature that Hathaway thinks about from time to time. If only because Hathaway couldn't help recall how awful it was wearing the costumes in the movie.
"The worst costume I've ever had was on Interstellar. Oh, those spacesuits were, they were hard. And you know we were in pretty rugged conditions. We were in Iceland, we were running through water. We were, you know, climbing glaciers. And maybe I put too much pressure on myself, but I was the only girl on the crew who was wearing one. So, I just thought, 'I can't complain about this. It can't be me that breaks,'" Hathaway once said on Jimmy Kimmel Live.
Although she tried to keep her complains to herself, her Interstellar co-star Matt Damon didn't mince words.
"Then, your buddy Matt Damon came in and started his first day. And about two hours into it, he just pitched forward and went, 'This is the worst f***ing costume I've ever worn.' And it was OK, because once Matt Damon said it then the rest of us could complain," Hathaway remembered.