There are a handful of classic rock songs about John Lennon. For example, Stevie Nicks' "Edge of Seventeen" is about the fear she felt following John's death. Gerge Harrison also wrote a famous song about the "Imagine" singer.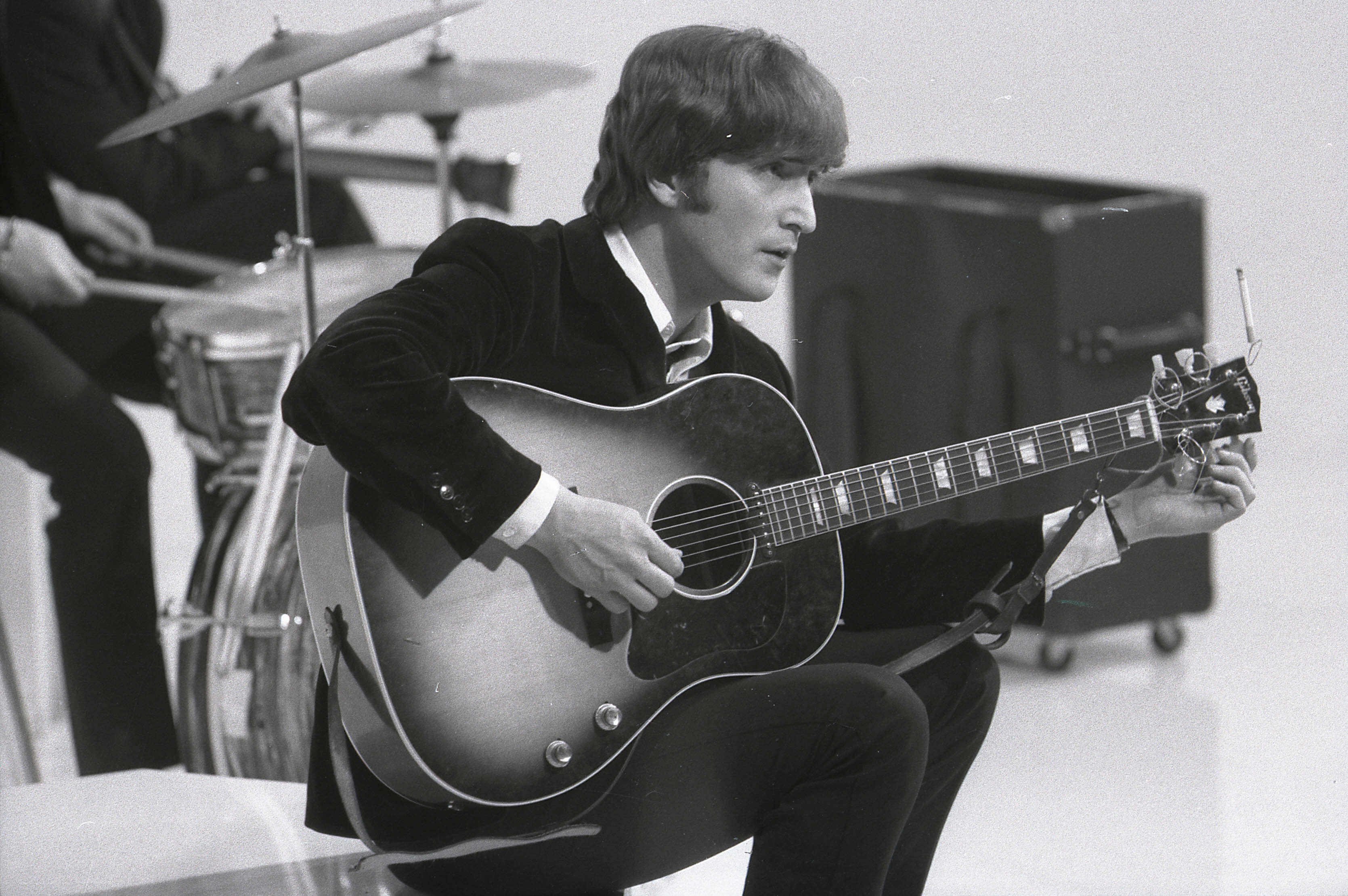 5. Bob Dylan's 'Roll on John'
Bob Dylan released "Roll on John" on his 2012 album Tempest. During a 2020 interview with The New York Times, Dylan discussed the song. "Those kinds of songs for me just come out of the blue, out of thin air," he said. "I never plan to write any of them. But in saying that, there are certain public figures that are just in your subconscious for one reason or another.
"None of those songs with designated names are intentionally written," he added. "They just fall down from space. I'm just as bewildered as anybody else as to why I write them. The folk tradition has a long history of songs about people, though. John Henry, Mr. Garfield, Roosevelt. I guess I'm just locked into that tradition."
4. Stevie Nicks' 'Edge of Seventeen'
During a 2009 interview with Entertainment Weekly, Stevie Nicks revealed the mention behind her song "Edge of Seventeen." "This was written right after John Lennon was assassinated," she said. "That was a very scary and sad moment for all of us in the rock 'n' roll business, it scared us all to death that some idiot could be so deranged that he would wait outside your apartment building, never having known you, and shoot you dead."
3. George Harrison's 'All Those Years Ago'
George Harrison's "All Those Years Ago" is a nostalgic look back at John and The Beatles, Sadly, it doesn't have much to say about either topic, except that many years had passed since The Beatles broke up. The song references two songs John wrote: "Imagine" and "All You Need Is Love." It's interesting George chose to pay tribute to those songs, as they both embody elements of George's hippie ethos.
2. The Cranberries' 'I Just Shot John Lennon'
The Cranberries' "I Just Shot John Lennon" is undoubtedly the least tasteful song on this list. In it, Dolores O'Riordan sings about Lennon's murder, partly from the perspective of his killer, Mark David Chapman. It's not sad or moving or insightful. It comes across more like The Cranberries came up with a provocative title a wrote a song around it.
The instrumental of "I Just Shot John Lennon" is a little too energetic for this topic. It's not one of the band's better tunes. The Cranberries handled issues of real-life violence a lot better on their signature hit "Zombie."
1. George Michael's 'John and Elvis Are Dead'
For millennia, people have been asking why God allows bad things to happen to good people, In "John and Elvis Are Dead," George Michael asks why Jesus Christ allowed John and Elvis Presley to die. It's a bit of an odd song, but it seems to come from a genuine place.
John and Elvis both had their own style, but "John and Elvis Are Dead" sounds more like quiet storm music than anything. "John and Elvis Are Dead" isn't terrible, but there's a reason isn't ubiquitous like "Careless Whisper."