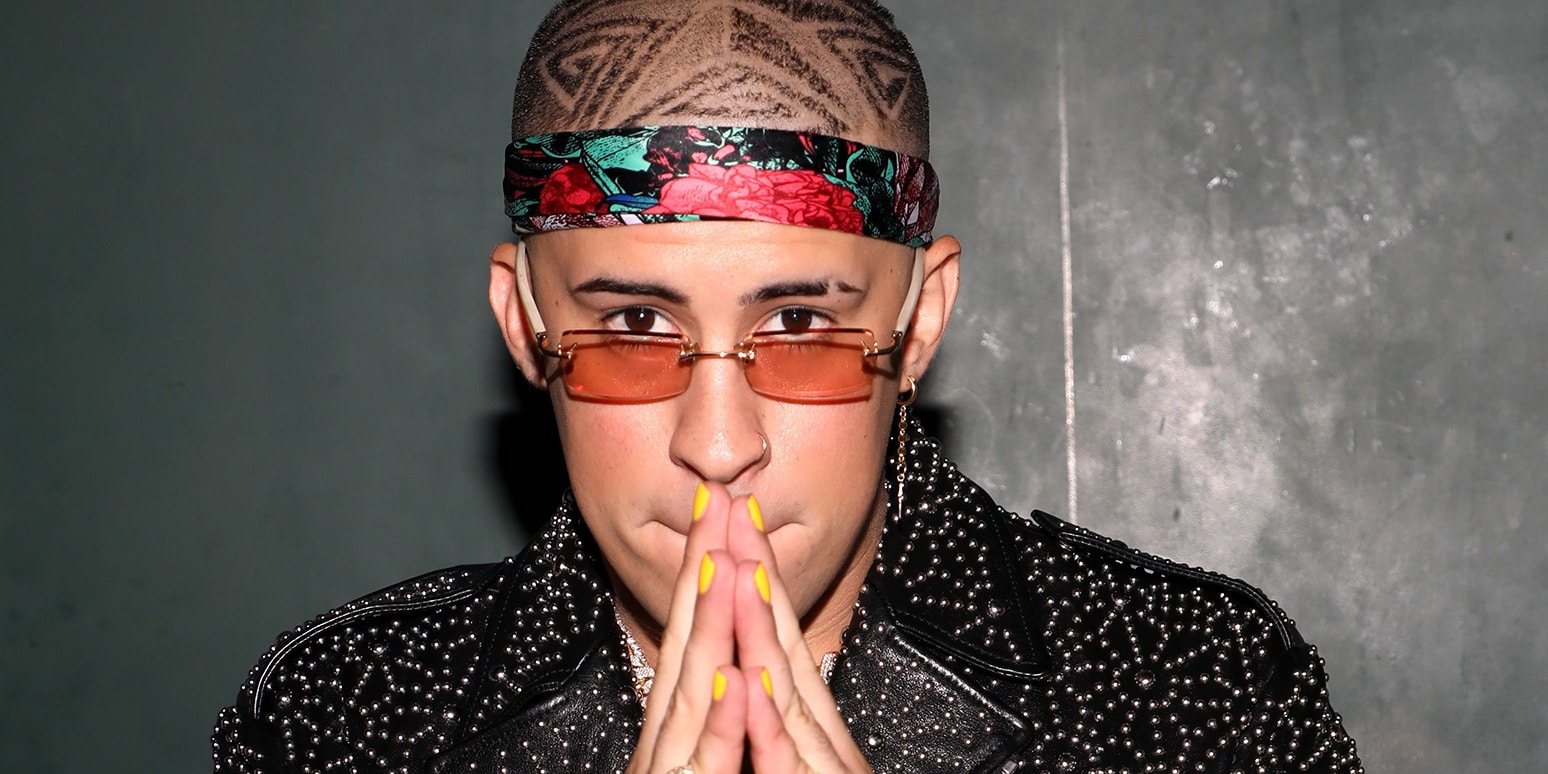 Who is Bad Bunny?
Born Benito Antonio Martinez Ocasio on the 10th of March 1994, known under his professional name of Bad Bunny, he is a Puerto Rican-Latin trap and reggaeton singer, who became known for his songs including "Diles", "Soy Peor", and "I Like It" with Cardi B. He is also recognized for his style of singing, that has a low, slurry tone, and his renouncement of gender norms.
Bad Bunny's Early Life
Bunny was born in San Juan, Puerto Rico and was in love with singing from an early age. His father was a truck driver, while his mother was a retired schoolteacher. He grew up in a very religious home that led him to attend a Catholic church regularly. After he started singing when he was five, he later joined his church's choir, but left when he was 13, citing that he was too old for it.
By the time he was in high school, Bunny has begun freestyling to entertain his classmates and friends. He used to quip little rhymes just to make fun of people, but even in his humor, his talent started to shine through. His friends encouraged him to put out music on the web, but he initially shied away from it.
Bunny later on attended the University of Puerto Rico at Arecibo, where he took courses in audiovisual communication.
Bad Bunny's Career
Bunny's career started when he was in college, but he started working in a supermarket as a bagger while studying, to support his education. This was also the time that he decided to create music and post it on the music-sharing, SoundCloud. The first song that he released as an independent artist was "Diles", which immediately became a huge hit online. The success of "Diles" not only catapulted his career but also his net worth, as it caught the attention of DJ Luian, a reggaetonero with a record label called Hear This Music, who signed Bunny to his label. He became exposed to other Latino artists and industry greats who eventually helped launch his career.
GRACIAS A TODOS POR EL CARIÑO Y EL APOYO SIEMPRE! ? LOS AMOOOO!! #SiemprePicheo #LaNuevaReligión pic.twitter.com/lDJrABSqlR

— Bad Bunny (@Bunny_oficial) July 7, 2017
Bunny continued to make music, and released another single entitled "Soy Peor," which reached number 22 on the Hot Latin Songs chart, and became a huge hit in the Latin community. In 2017, he signed a concert deal with Cardenas Marketing Network for several Latin American countries. It was during this time that he was featured in song "Mayores" by Becky G.
Before 2017 ended Bunny released another song, entitled "Tu No Metes Cabra" which peaked at number 38 on the Hot Latin Songs chart, and then the song "Sensualidad" on which he collaborated with J Balvin and Prince Royce. He also hosted the Beats 1's first Spanish-language show "Trap Kingz", and these multiple milestones in his career considerably boosted his wealth.
Bad Bunny Invades the United States
After his string of successful songs in Latin America, Bunny eventually crossed over to the US. In 2018, he collaborated with Cardi B and J Balvin in the song "I Like It," which became Billboard Hot 100's number one single.
In October of 2018, Bunny released the song entitled "Mia", a collaboration with Drake, which also became wildly successful, reaching number five on the Billboard Hot 100 list. His success in the US also helped tremendously to increase his net worth.
Bad Bunny's Style and Influence
Aside from his hit singles, Bunny also became known for his style, as he is a Latin trap performer who became known for his low, slurry tone. He credits artists such as Hector Lavoe, Daddy Yankee, Mark Anthony and Vico C as some of his musical influences.
Bad Bunny's Net Worth
As of late 2018 and based on authoritative sources, Bunny's net worth is reported to be over $1.5 million, acquire largely from his success as a Latin musician; his estimated income of $150,000 a month suggests that his wealth will continue to rise.
Bad Bunny's Personal Life
In terms of his personal life, Bunny is single and there are no reports yet of him dating anyone. He was seen kissing KILLA singer Cazzu – whose real name is Julieta Cazzuchelli – on stage in a concert., which sparked rumors but the two have never admitted to anything.
Bad Bunny's Sexuality
Aside from his great talent in music, Bunny also became known for renouncing gender norms, tearing down masculine behaviour and even wearing nail polish, studded hoop earrings and short shorts, plus using a hot pink microphone when performing. Although he appears feminine in his looks, he is a straight man.
He also uses his social media accounts to encourage his followers to get over the idea that women should look, act, and dress in a certain way. His efforts to fight for equality have also gained him countless numbers of supporters.