Who is Marie Harf?
Marie Elizabeth Harf was born on 15 June 1981, in Chicago, Illinois, USA, and is a political commentator, best known for her work with the Fox News Channel. Prior to her work on television, she served at the US State Department as the Senior Advisor of Strategic Communications to then US Secretary of State John Kerry, and led the Iran nuclear negotiations communications strategy.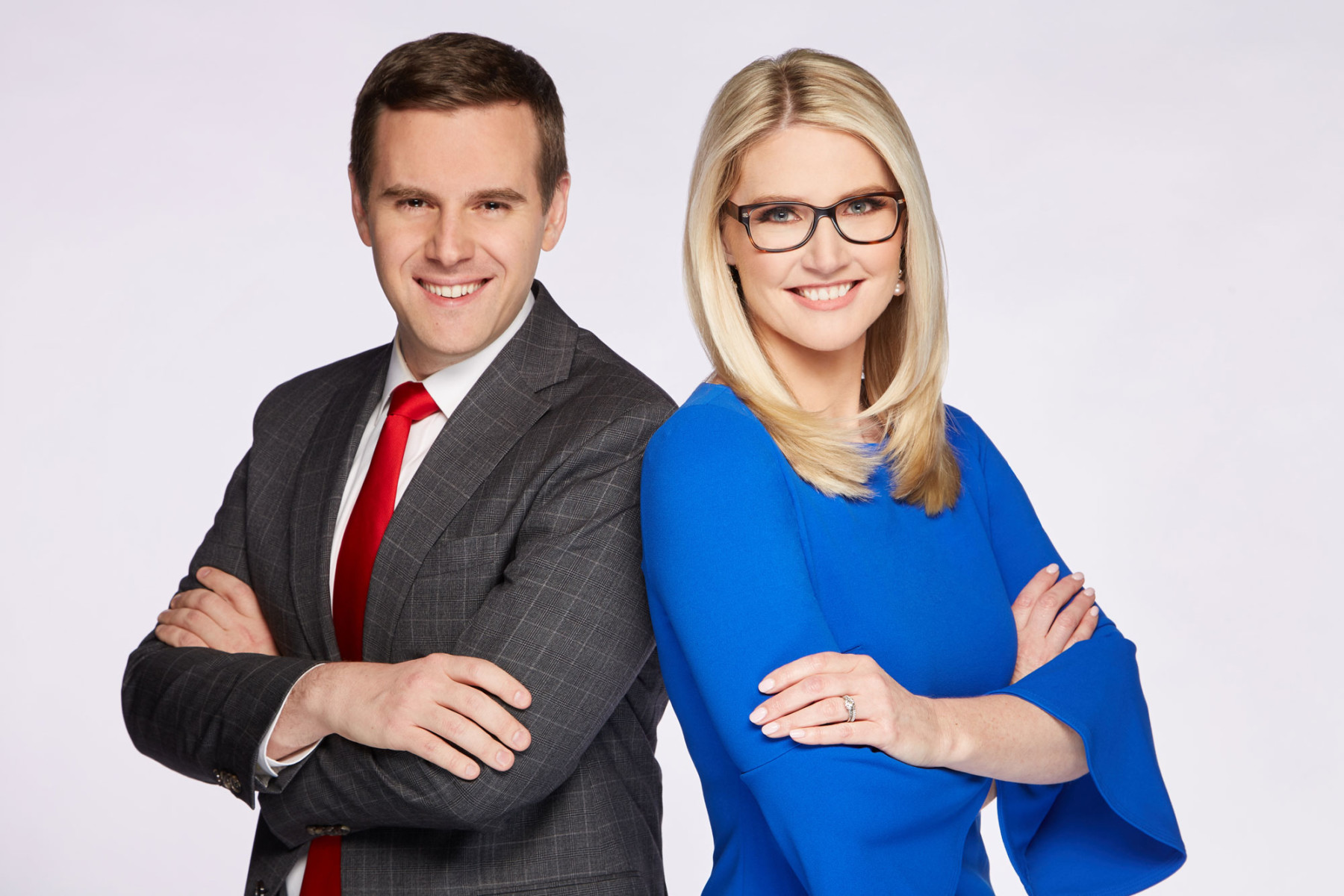 The Riches of Marie Harf
How rich is Marie Harf? As of late-2018, sources inform us of a net worth estimated at over $1 million, earned largely through a successful career on television, but also a significant amount from her time serving in the government. As she continues her endeavors, it is expected that her wealth will also continue to increase.
Early Life, Education, and Career Beginnings
While Marie was born in Chicago, her family later moved to Granville, Ohio where she would grow up, and attended Granville High School, matriculating in 1999. She enrolled at Indiana University Bloomington and studied for a degree in Political Science with concentrations on Russian, Jewish, and Eastern European Studies. After graduating, she continued her studies by completing a master's degree in Foreign Affairs at the University of Virginia – her thesis was focused on regime stability in Saudi Arabia. After completing her education, she was hired by the Central Intelligence Agency (CIA), where she worked as an analyst in the Directorate of Intelligence focused on Middle Eastern leadership issues, which allowed her to become a media spokesperson for the CIA. During the 2012 presidential election, she reportedly helped US President Barack Obama in creating a national security and communications strategy, and served as the campaign spokesperson on national security issues. In 2013, she was appointed as Deputy Spokesperson for the Department of State under Jen Psaki.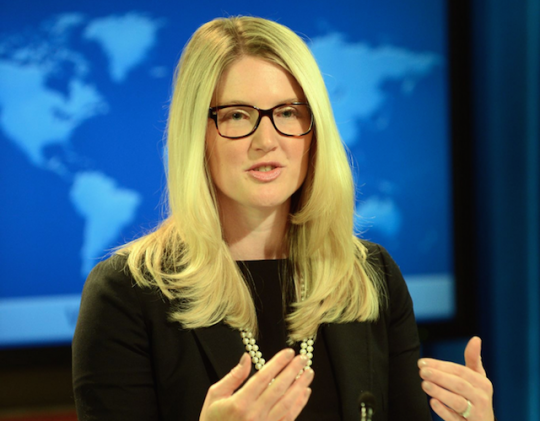 Controversy and Position Change
In 2015, Harf appeared in an interview on the television show "Hardball with Chris Matthews" which aired on CNBC; the episode was aired a day after a video released by ISIS or the Islamic State of Iraq and Syria, showing them beheading 21 Egyptian Coptic Christians in Libya. These construction workers were kidnapped and ISIS was threatening to kill, subsequently by beheading. In the interview, she mentioned that the US strategy towards ISIS was to '…not kill their way out of the war but to find a longer term medium to go after the root of recruitment of ISIS,' suggesting that people perhaps needed more job opportunities, rather than joining such groups. Critics ridiculed her, spreading a hashtag on social media #JobsforISIS. The issue became a top 10 trending topic in the United States on Twitter. A few months later, it was reported that US Navy Rear Admiral John Kirby would be appointed as Spokesperson for the Department of State – she was also interviewed for the position, the two having previously fought for the US Department of Defense spokesperson position under Secretary of Defense Chuck Hagel.
Recent Endeavors
She left her Acting Spokesperson position, saying that was perhaps better suited for someone experienced in military public affairs as compared to a civilian appointee. Marie filled a new role instead, hired as the Senior Advisor for Strategic Communications to John Kerry, continuing to serve in that capacity until President Obama's exit from the White House. In 2017, she was hired by the Fox News Channel as a political commentator, and also started working on radio, set to start a new program on Fox News Radio alongside political editor Guy Benson.
The show is set to feature experts discussing news of the day, and will be aired across 1,000 affiliated radio stations around the country. She is also known to be one of the critics of President Donald Trump, favoring the previous government over his current presidency. She mentioned that her encounters with him have led her to conclude that he is a jerk as well as a bully. She is joined by many other journalists and personalities who share the same sentiment.
@06melihgokcek What's going on in Turkey. Come on bribe taker answer now. pic.twitter.com/8btjVazZhy

— Marie Harf (@HarfMaria) May 2, 2015
Personal Life and Social Media
For her personal life, it is known that Harf married Joshua Paul Lucas in 2012, according to reports after just a few months of dating, the ceremony taking place at the Vienna Presbyterian Church in Vienna, in a service held by an Anglican priest who is a longtime friend of the couple. They don't have any children yet, and reside in Washington. Lucas is a Yale graduate, and also has a master's degree in law and diplomacy from Tufts University.
Similar to numerous television personalities, Marie is highly active online through social media, having accounts on websites such as Facebook. She is mainly seen posting videos of her most recent work, while also travelling to various events. She has a personal page on Facebook which doesn't show a lot of information, as it is likely reserved for friends. She doesn't have a Twitter account but there are fan accounts of her on the website. She is mainly quoted on social media accounts of Fox News, and videos of her can also be seen on the website YouTube, commentating on the latest news. She is featured in various online publications too, with most of them coming from the Fox News website.