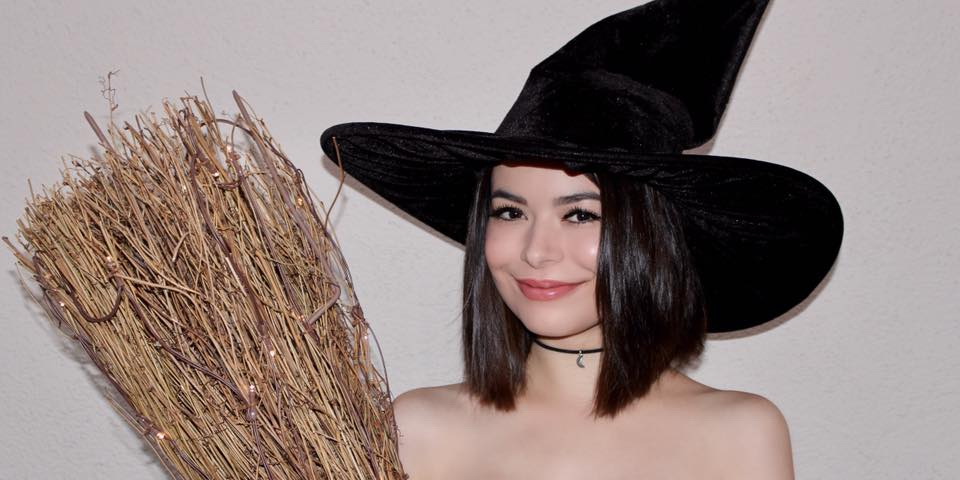 Who is Miranda Cosgrove?
Mirand Taylor Cosgrove, born on the 14th of May, 1993, is an American actress and singer, who became famous for her roles in the movie "School of Rock", and the television series' "Drake & Josh" and "iCarly."
Miranda Cosgrove's Early Life
Cosgrove – of English, Irish, and French descent – was born in Los Angeles, California, to Tom Cosgrove and Chris Casey. Her father owns a dry-cleaning business and her mother is a homemaker. In terms of her education, Cosgrove was homeschooled from sixth grade until she matriculated, and was then accepted at New York University and University of Southern California. She chose the latter – initially majoring in film but later switching to psychology – with the intention of working as an actress while still studying, and staying close to her family.
Miranda Cosgrove's Career
Cosgrove's career actually started when she was three years old. She was discovered by a talent agent while singing and dancing at Taste of L.A., a restaurant in Los Angeles, and soon starred in various television commercials, including one for Mello Yello, and for the fast food giant, McDonald's. Her early years doing commercials and modelling helped establish her career as well as her net worth.
A couple of years later, Cosgrove debuted on television, appearing in her first legitimate show in 2001, playing the younger version of Lana Lang in the series "Smallville." And after this appearance, in 2003 she debuted on the big screen, in the film "School of Rock." Directed by Richard Linklater and starring Jack Black, the film became a worldwide phenomenon that gave Cosgrove her big career break. In the movie she starred as Summer Hathaway, a young girl with great discipline and ambition who became the manager of the classroom band fronted by Black. Her performance was applauded by both fans and critics, which helped launch her career, and also increased her wealth tremendously.
Miranda Cosgrove in Television
After the success of "School of Rock", Cosgrove went back to television and found even more success. In 2004 she joined the cast of the Nickelodeon series "Drake & Josh", in the role of Megan Parker, the younger sister of Drake and Josh. Her addition to the team proved to be a huge hit among the fans, and she stayed in the show until 2007, which further boosted her career as well as her net worth.
Happy Valentine's Day! I hope you're all feeling loved! pic.twitter.com/0lyqWK6tSk

— Miranda Cosgrove (@MirandaCosgrove) February 15, 2018
Concurrently, Cosgrove worked in other projects, lending her voice to one of the episodes of "What's New, Scooby-Doo?", guest starring in "Grounded For Life", and joining the cast of "Here Comes Peter Cottontail: The Movie" on the Cartoon Network, as well as being cast in the film "Your, Mine, and Ours." All these varied projects also helped in raising her wealth.
In 2007, Cosgrove received another huge career opportunity when she was cast for the lead role of 'iCarly." The show premiered in September 2007 on Nickelodeon, and became an instant hit with younger viewers – audiences especially loved the part of the show where they can submit their own videos, and have a chance to be part of the show. "iCarly" became one of the highest-rated shows during its run, and the episode "iCarly Saves TV" was the most-viewed entertainment show on cable TV in June 2008. The show increased Cosgrove's wealth tremendously that she even made it to the Guinness World Records in 2012, as the highest paid child actress, earning over $180,000 per episode. Cosgrove remained in the show until its seventh season, ending in 2012.
Miranda Cosgrove in Music and Recent Projects
With the success of "iCarly" on television, Cosgrove surprised everyone when she showed that she could also sing. In 2008, she debuted on the "iCarly" soundtrack album, performing four songs, and followed with an EP in 2009, entitled "About You."
In 2010, Cosgrove released her first studio album – "Sparks Fly" – followed by another EP called "High Maintenance." With the success of her music, she toured almost non-stop to promote the albums, and her show "iCarly." Her career in music also helped in increasing her net worth.
LIVE now at Facebook LA HQ answering your questions! Ask them in the comments! #DespicableMe3

Posted by Miranda Cosgrove on Monday, June 5, 2017
After the success of "iCarly", Miranda appeared in a couple of television series, but without real success. In 2013, she was set to star in a new series called "Girlfriend in a Coma" but the project was later cancelled, then in 2015 she joined the pilot of the comedy "Crowded", but that was cancelled after one season. She was also supposed to join the cast of "Spaced Out" in 2017, but it didn't proceed to a series.
Miranda Cosgrove's Philanthropy
Cosgrove is known as a huge philanthropist; she is an active supporter of causes including Education Through Music, St. Jude Children's Research Hospital, and Light the Night Walk.
Miranda Cosgrove's Net Worth
As of late 2018, and based on authoritative sources, Cosgrove's net worth is reported to be over $8 million, acquire from her years working as an actress and as a recording artist.
Miranda Cosgrove's Personal Life
In terms of her personal life, Cosgrove is currently single and there is no news of her dating anyone as of the moment. In past years, Lil Pump was rumored to have been her boyfriend, because of the rapper's admiration of her, but despite his countless attempts to catch Cosgrove's attention in both his music and social media, there was no proof that the two became a couple.